Posted on 21 September 2022
Let's face it, Noosa is a bit of a show-off when it comes to views that look like they've been pulled straight from the pages of a fairy-tale. If you're planning a staycation in Noosa and dreaming of golden beaches, blue waters and never-ending cloudless skies at every turn, stay at any one of these apartments along Hastings Street — they are all home to the best views in town.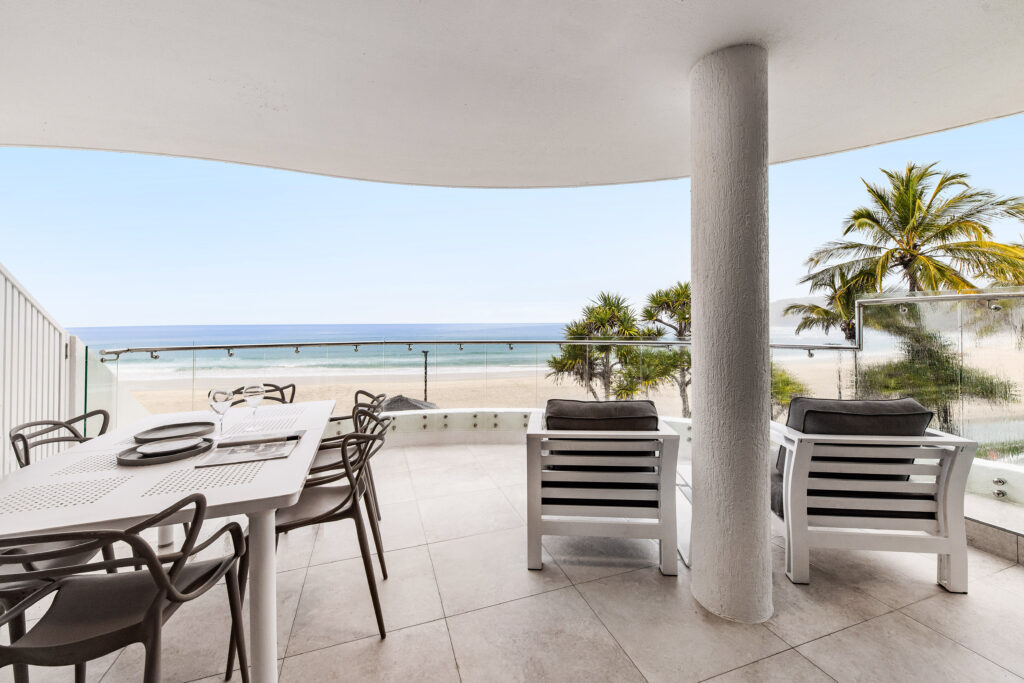 La Mer
8/37 Hastings Street, Noosa Heads
Introducing Noosa's newest luxury address, La Mer Apartment 8. After the boutique buildings recent pool and spa refurbishment and the three-bedroom apartments complete renovation, La Mer is now arguably one of Noosa's most prestigious beachfront apartments. With panoramic views that sweep across Laguna Bay, from Double Island Point to Little Cove and Noosa National Park, and design-focused interiors that set the scene, there is certainly a comforting sense of luxury that comes with a stay at La Mer. It's a contemporary dream, a heaven for hire. It's luxury accommodation re-imagined.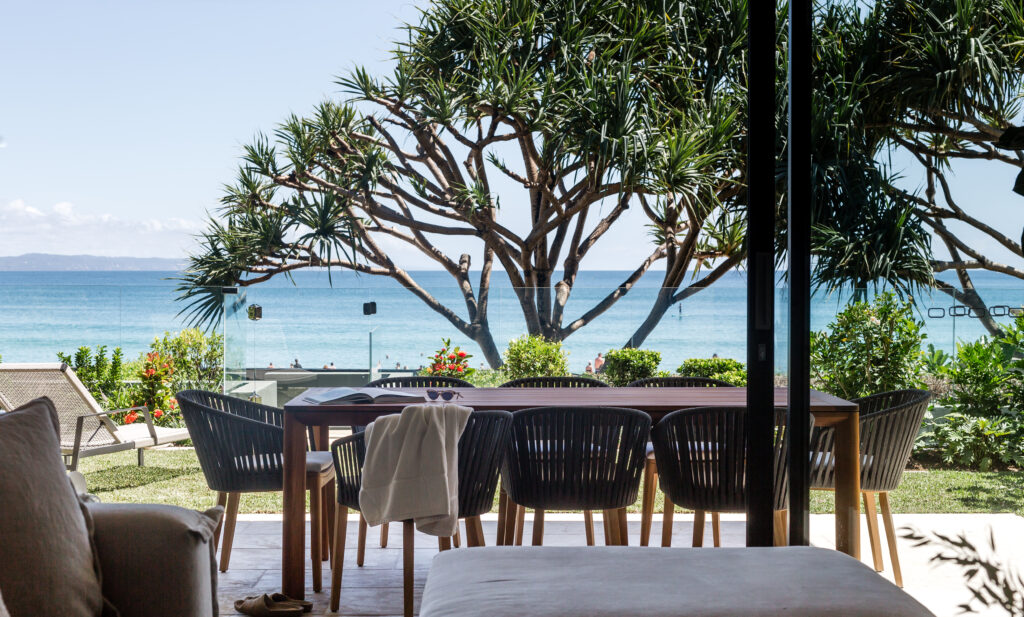 Noosa Court #4
4/55 Hastings Street, Noosa Heads
In search of special? You've found it. Fronting post-card perfect Noosa Main Beach, the recent renovation at Noosa Court Apartment 4 has brought Noosa luxury accommodation to a new level. With four large bedrooms, thoughtfully designed coastal interiors, a private beachfront lawn and endless pool and ocean views, you have your very own patch of paradise to enjoy at Apartment 4. Your own little slice of heaven on earth where time loses all sense of meaning and you're more than happy to let it drift by. There are only three apartments in the building that are available to stay at, with Apartment 3 and Apartment 6 also designed for luxury and ultimate relaxation.
Hastings Park
81 Hastings Street, Noosa Heads
We've discovered one of Noosas most hidden gems there is when it comes to Hastings Street accommodation, Hastings Park. Perched at the end of world-famous Hastings Street amongst the lush green hillside, the Hastings Park apartments real hero are the stunning views which can be seen from most balconies —overlooking Hastings Street, Noosa Main Beach, Laguna Beach and Noosa North Shore in all its glory. Architecturally designed across multiple levels, The Penthouse Apartment 6 and Apartment 5 are two of the buildings most luxurious to choose from. Both with four bedrooms sleeping eight to ten guests, the apartments are sophisticated in every way possible. Large balconies with unparalleled panaromic views, thoughtfully zones living areas to maximise family connection and Apartment 6 even boasts its own private pool heated all year round.
Moonah
2/23 Hastings Street, Noosa Heads
Courtesy of its prime position, Moonah puts the very best of Noosa within easy reach. Only steps away from one of Australia's most beautiful beaches, Noosa Main Beach and iconic Hastings Street, the three-bedroom apartment is quintessentially Noosa. It's thoughtfully designed for a spacious stay for up to eight guests, has a beautiful soothing palette of neutral tones and textures and boasts million-dollar views of Laguna Bay where early rays bring a magical bonus and only evolve throughout the day. There are just three apartments, each claiming its own entire level, so if Moonah is booked out, you can soak up the same views from Apartment 3, The Penthouse.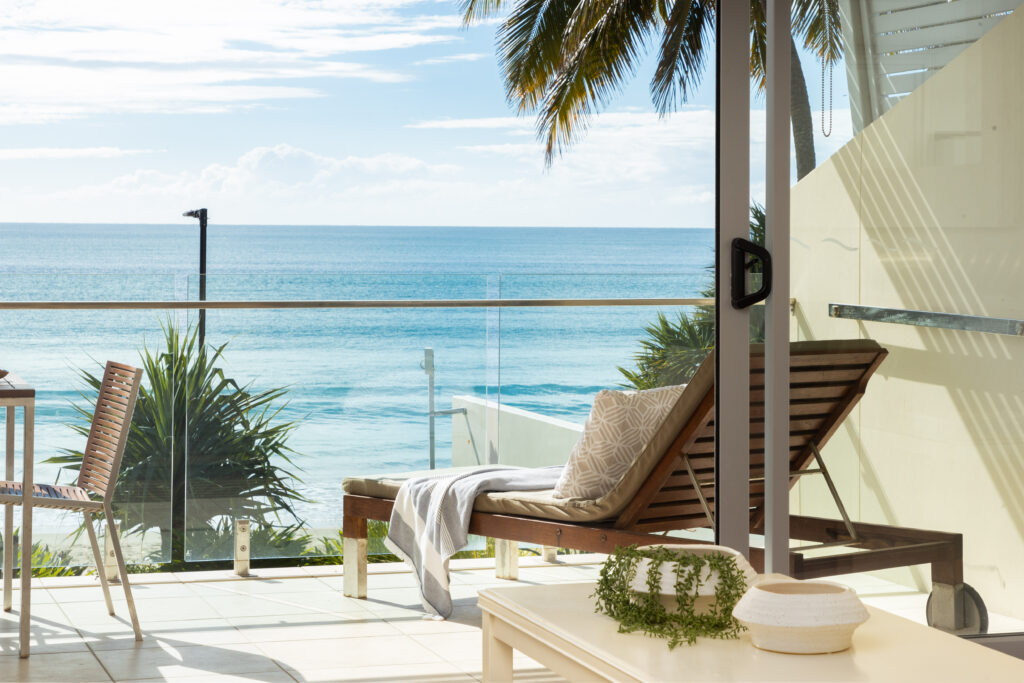 Fairshore
41 Hastings Street, Noosa Heads
It doesn't get more beachfront than Fairshore. In a prime position, the Fairshore apartments have front-row seats to Noosa's world-famous beach and the sparkling waters of Laguna Bay. With one and two bedrooms. a large pool, gym and lush lawn area overlooking the ocean, Fairshore is the perfect stay for a romantic getaway, a babymoon destination or for those with small families. Each apartment balcony is oriented towards the magnificent beach outlook, capitalising on the irresistible Noosa views. We have five apartments from you to choose from for when you're ready to enjoy Noosa with a view.