Posted on 20 September 2021
The most unique stays with wow factor in Australia.
Is this Australia's most unique holiday home? Domic is an architectural wonder that represents the highest echelon of sustainable luxury in one of the most stunning locations (featured in image above). Adjoining Noosa National Park and fronting Sunshine Beach, it appears as a collection of expansive shell-like domes that are gently yet boldly recessed into the natural landscape.
It's the sustainable-living vision of international hemp industrialist Evgeny Skigin and utilises his own eco-friendly invention in its construction: carbon dioxide absorbing Hempcrete. All aspects of Domic have been conceived not only to blend into the landscape, but to maximise energy efficiency at the same time. "The notion of a fluid building form inserted into the landscape and dunes was the natural response to place and provided excellent thermal mass," says the eminent Australian architect behind it, Noel Robinson. Blurring the lines between building and landscape, its curved roofing is covered in native landscaping, "to further confuse the skyline and to provide insulation and camouflage to the built form".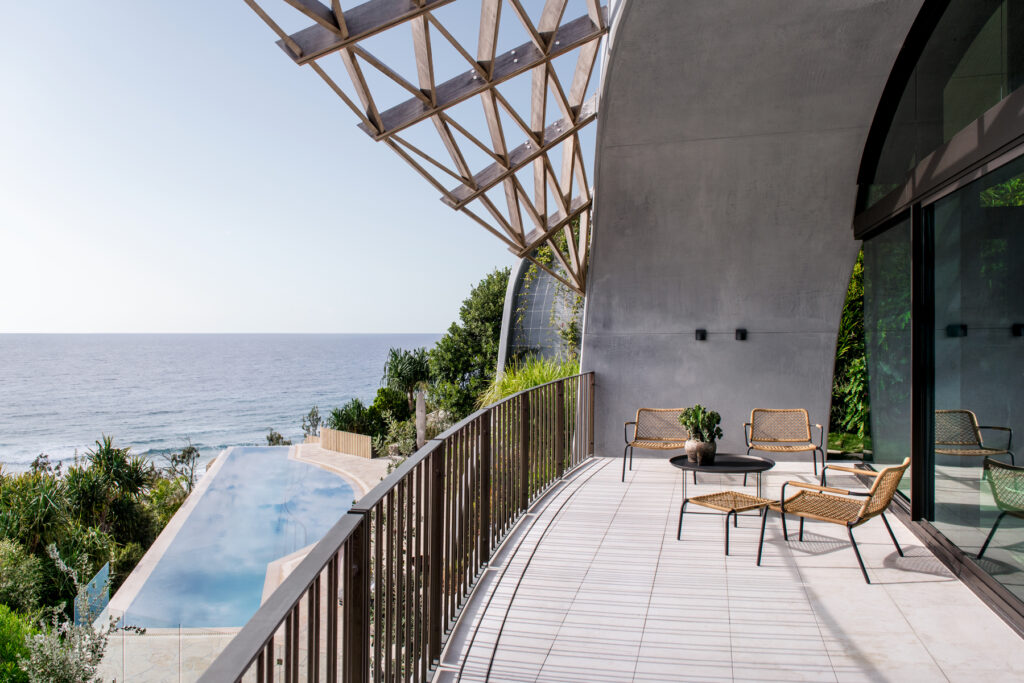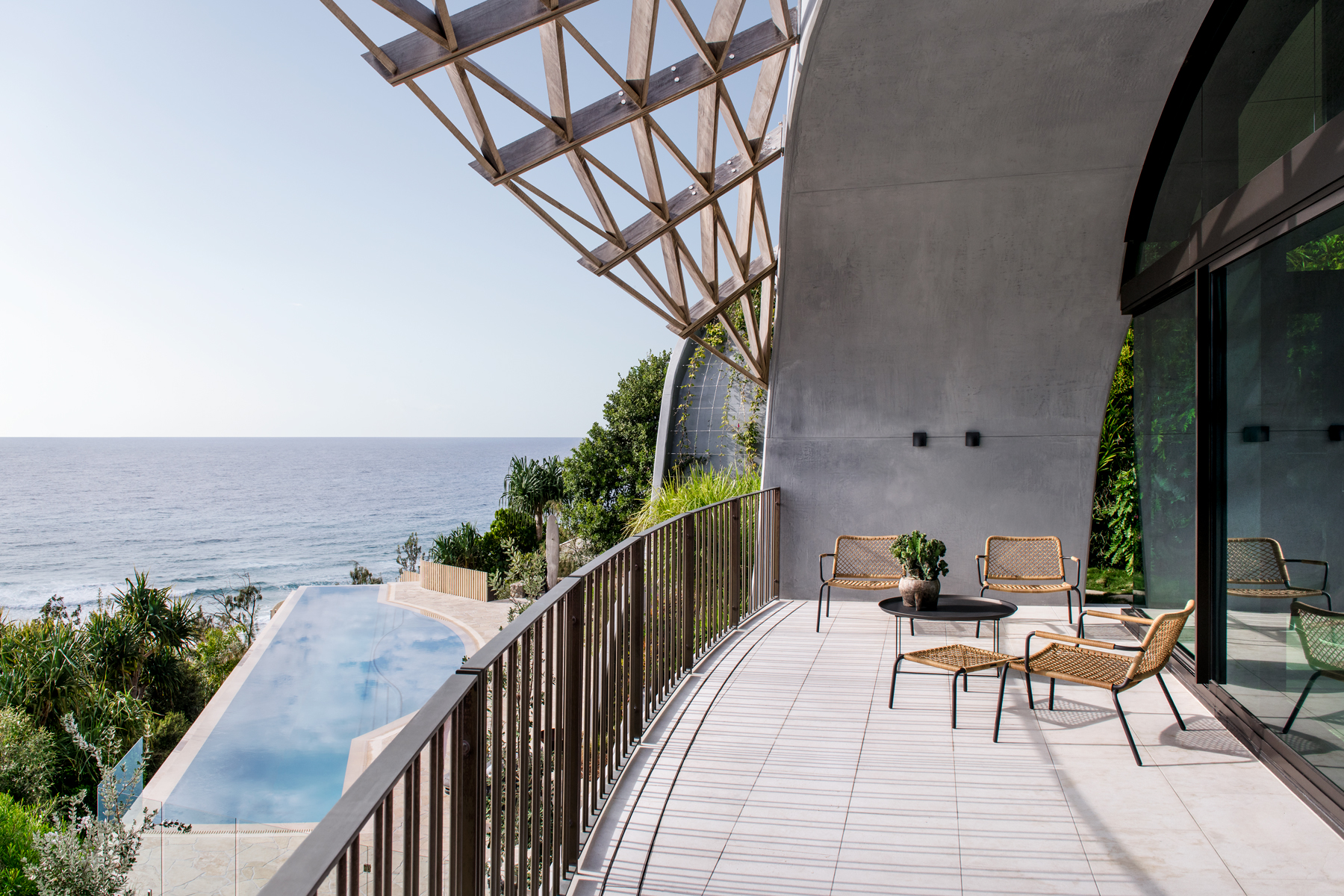 Domic harnesses solar power, filters its own rainwater and is designed to be carbon neutral. "The interior also responded to sustainability by the use of Hempcrete thermal insulation in the walls," says Noel. And it's special, he says. "The ceilings are vaulted to span long distances without internal columns. So to respond to acoustics and thermal insulation, perforated hoop pine lining over wool insulation was installed, providing the perfect environmental and visual response to the architecture – yes, similar to the Sydney Opera House, Jørn Utzon would be proud of me!" "To look at it from the outside, it's vast," says Sue Willis, of Niche Luxury Accommodation, who manages the property. "But you walk in and you're in this cocoon; it's warm and it's intimate."
And when it comes to features and state-of-the-art technology, it has it all. Covering almost a hectare over four levels, this $24 million build boasts six bedrooms, 10 bathrooms and seven car parks. There's a 25-metre lap pool, a spa, steam room, sauna and gym, a butler's pantry and self-contained staff quarters. It offers a full concierge service, private chefs and a guest hamper stocked with local produce and French Champagne. And it houses the same commercial-standard cinema that Oprah Winfrey has in her home. It's unsurprising that it's a favourite among celebrities; it's within chopper distance from the Gold Coast's Hollywood studio, after all.
"It's just a really stunning house and priced accordingly," says Sue. And for a cool few thousand a night, you too can buy into the pure extra of it if only for a while. Domic, which means place of domes in Russian, is a deeply sequestered property that makes the most of its unparalleled location. "This unique and special place is private; the sunrises and the rising moon are the best in the world, watching them come up over the Coral Sea is a life-changing experience," says Noel. "Not only that, the outlook to the headland and beach is unbeatable."
View Australian Travellers article here.