33 Witta Circle, Noosa Heads
33 Witta Circle, Noosa Heads
11 guests
6 bedrooms
4 bathrooms
2 carparks
Family ties — Walking through the front door of this sophisticated property in Noosa Sound, you'll instantly discover what it means to find your home away from home. Warm and welcoming, chic and contemporary, this sensational retreat is all about helping visitors craft their ultimate family experience. From love and laughter around the dinner table to the shared pleasures of sun-kissed adventure, it's a heady escape from the ordinary that plays out in a tiny slice of heaven on earth. It's pleasure meets privacy with a heady sense of possibility.
Located within an exclusive canalside precinct, the state-of-the-art home builds on its clean architectural lines to lavish luxury attention indoors and out. Every detail has been thoughtfully designed and stunningly executed, from a spacious open living to an expansive alfresco deck that's the perfect canvas for relaxation.
The headline act, of course, is the glorious washes of water that surround the property, from the inviting blue wash of the temperature-controlled pool to the canal that lies beyond a small stretch of white sand. And the proximity serves as an irresistible invitation to both look and touch, whether you rise early for a chilly morning dip, depart on a kayaking adventure, spend the afternoon paddle-boarding or even cast in a line from the shore. If you land the catch of the day, that's fantastic. If not, there's a smorgasbord of other options to replenish your energy stores and fuel up for the magnificent memories to come.
With Noosa and surrounds known for gorgeous fresh produce and seafood, the home's alfresco barbecue suite and gourmet kitchen have everything you need to whip up a delicious feast for the family. Or, if a day away from the stove sounds much more enticing, it's just a short walk through to iconic Hastings St, where the quality of food and fine dining on offer is matched only by the friendliness of the locals.
While you're there, take the opportunity to indulge in some of Australia's best shopping and sightseeing. Wander through the high-end boutiques of the retail precinct or stop for gelato en route to Main Beach, whose natural beauty is instantly recognisable the world over. Just don't forget your bucket, your board or even a good book as time loses all sense of meaning here, lulled into a new sense of serenity by the gentle crash of waves on the shore.
From first light to fading shadow, it's about the bliss of having Mother Nature as your personal playground, and a home base that is equal parts your haven and your holiday inspiration.
Memories are absolutely made of this.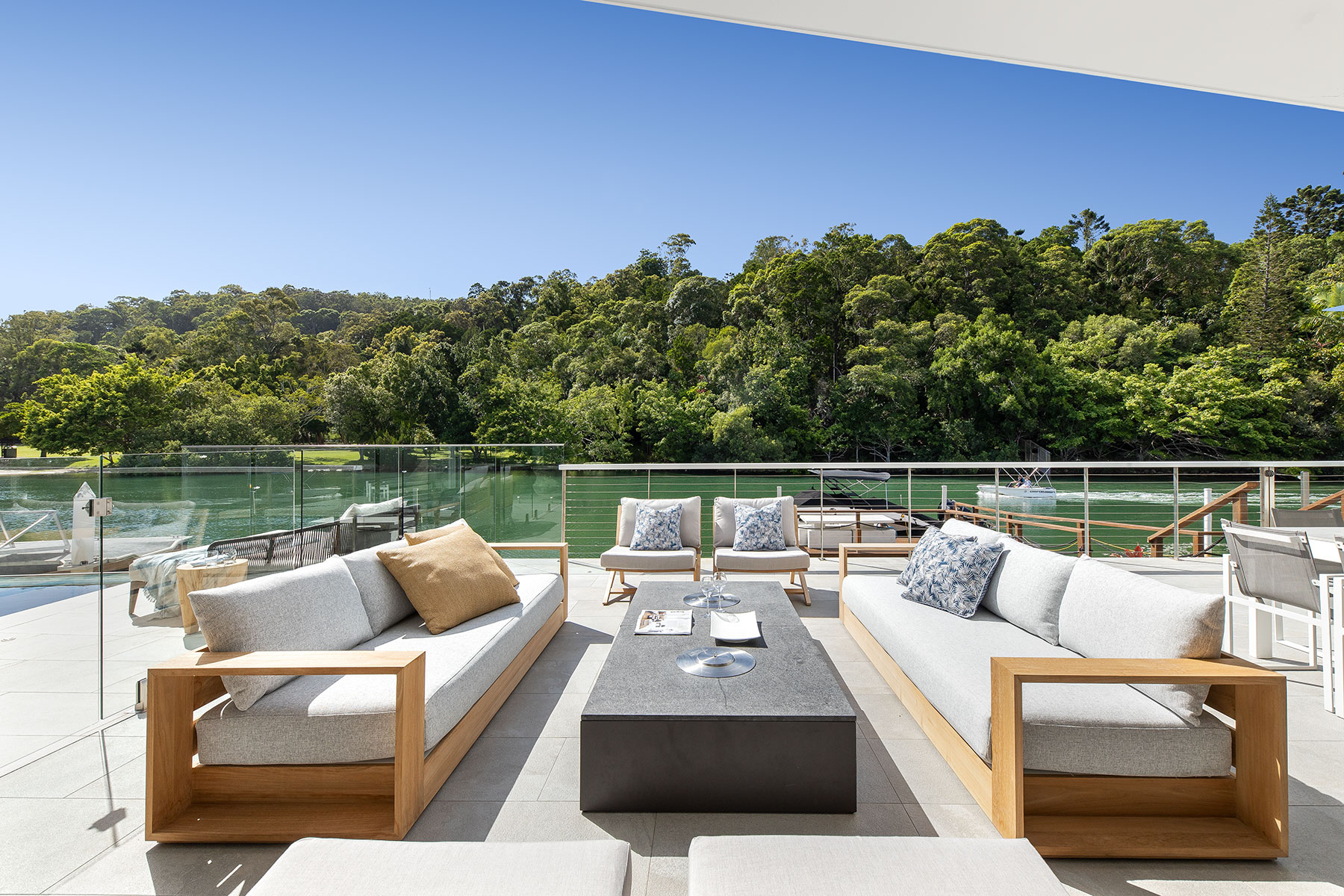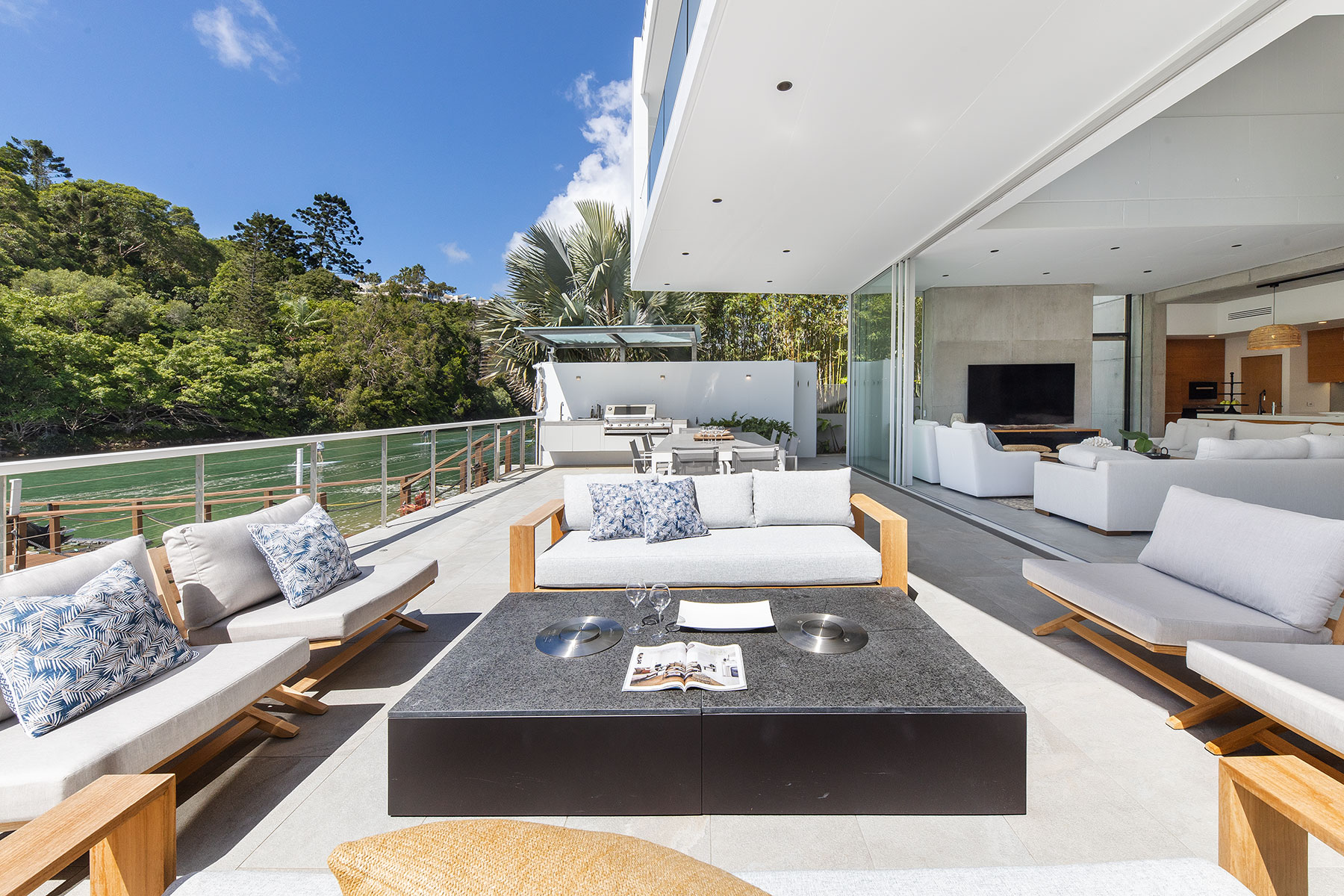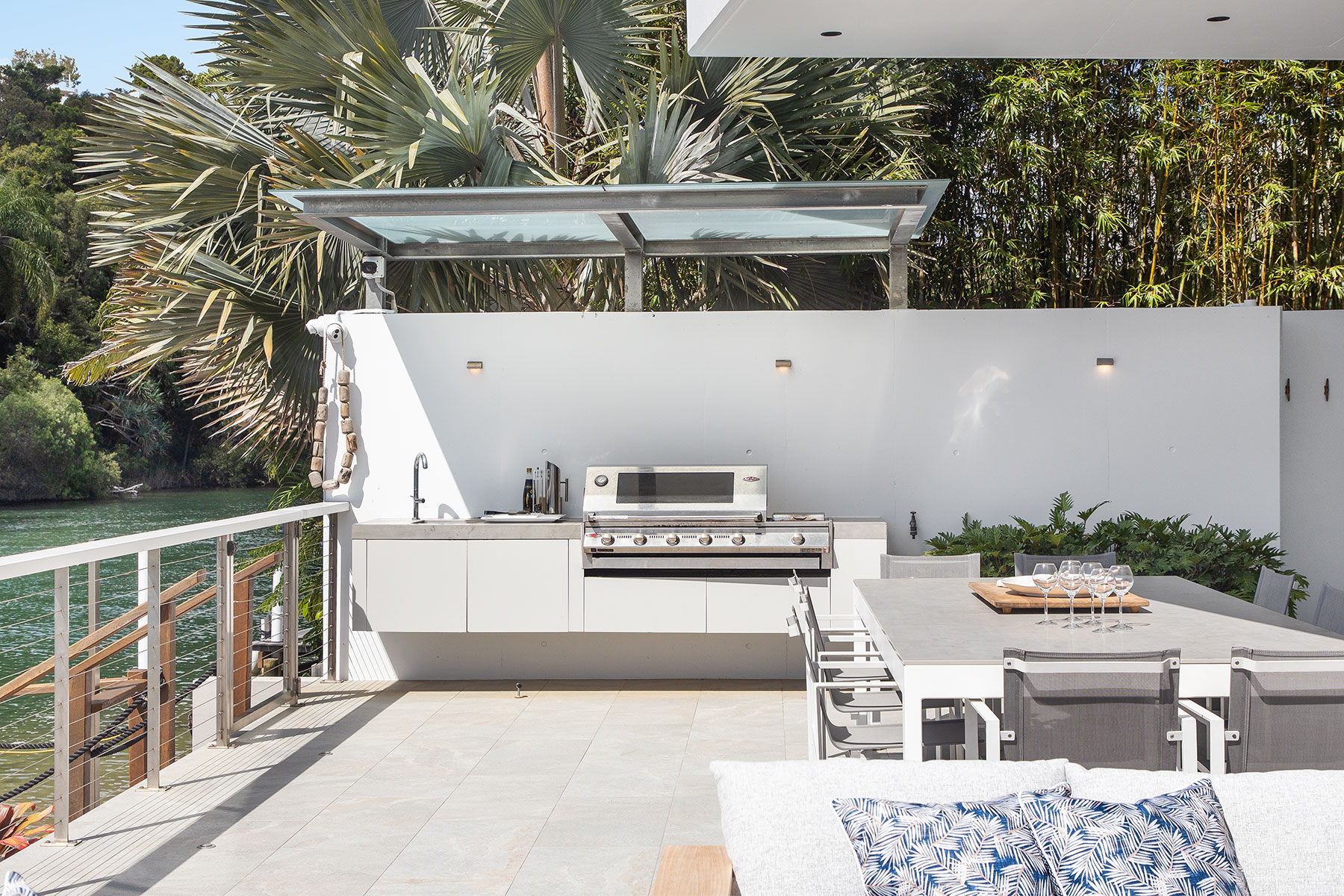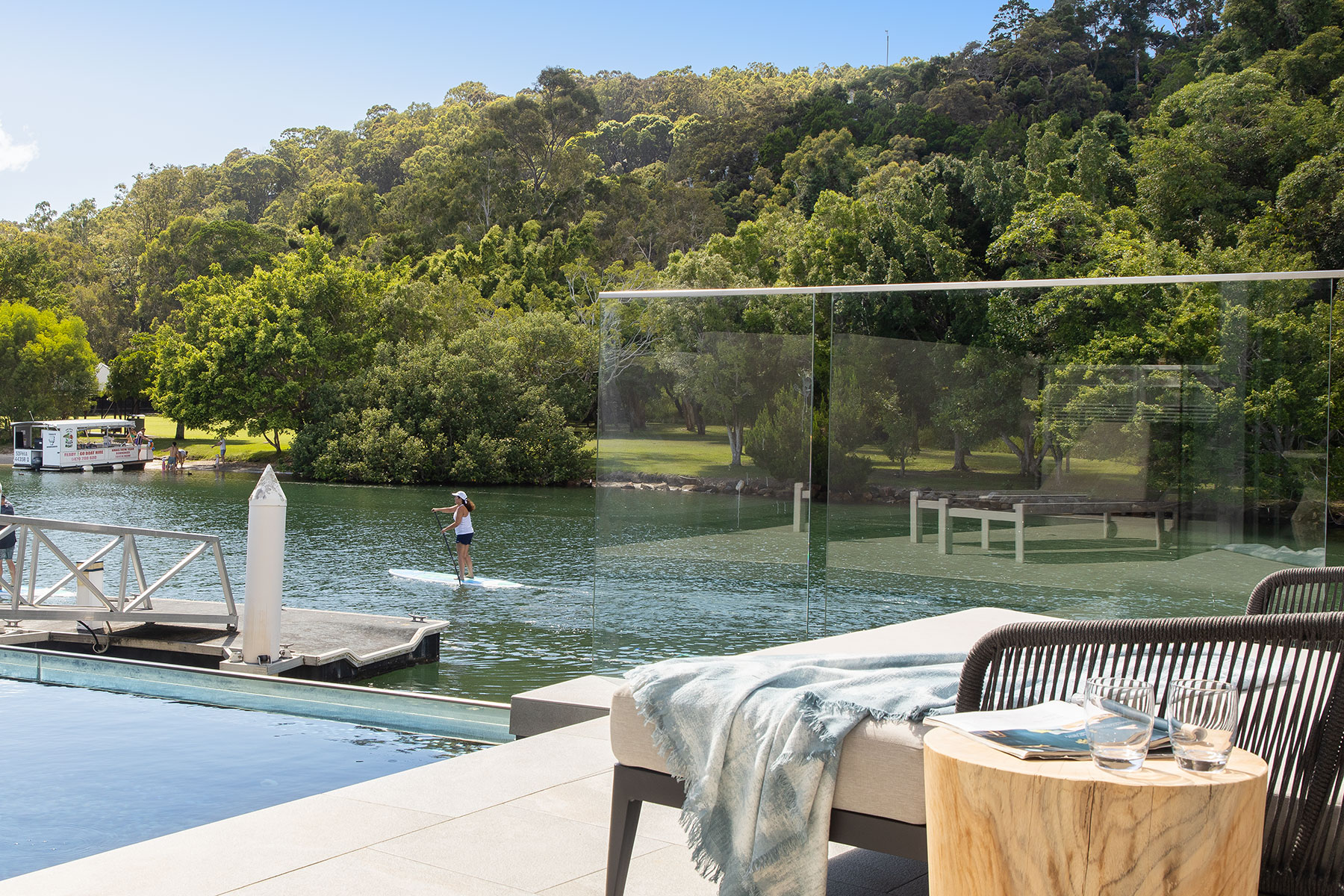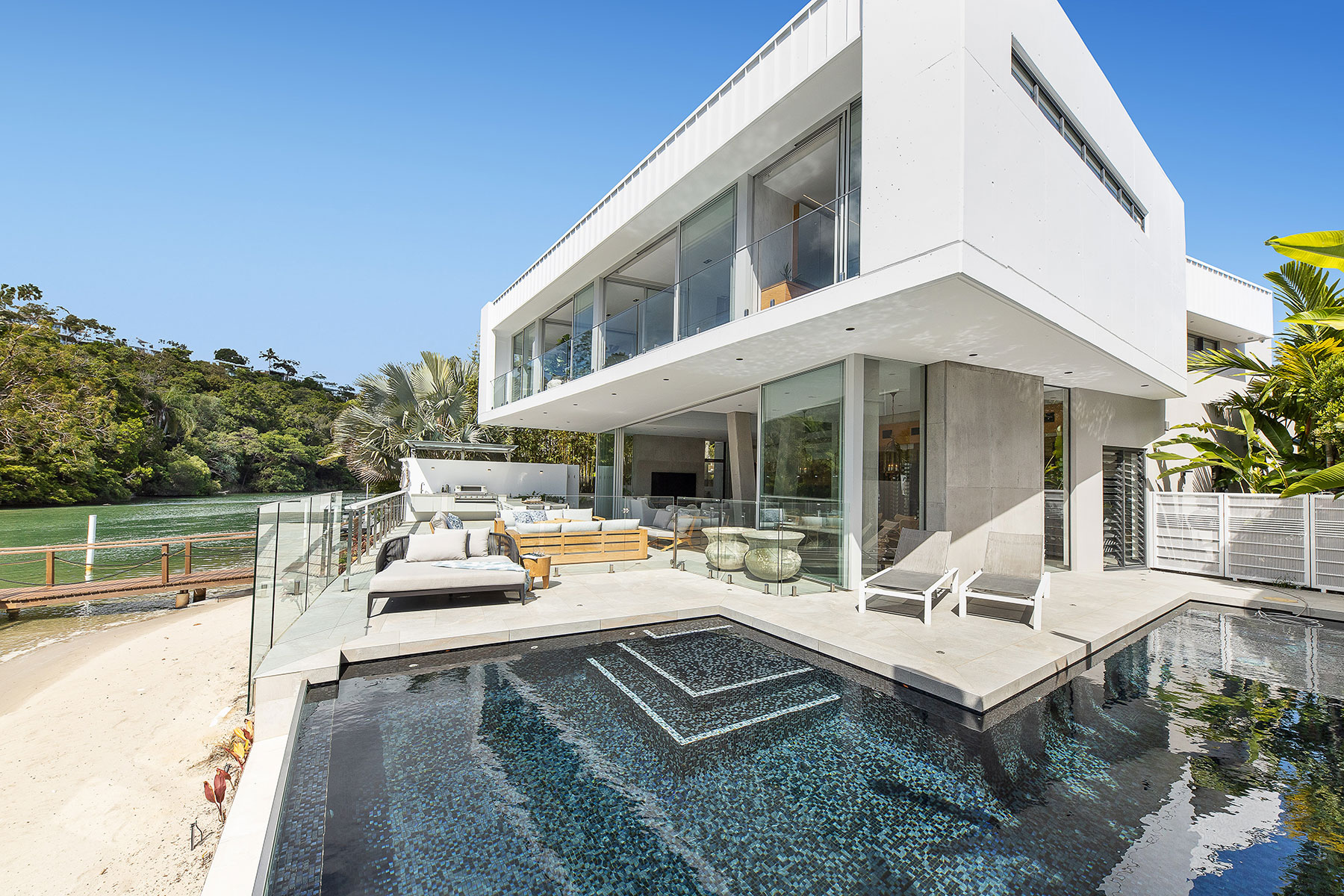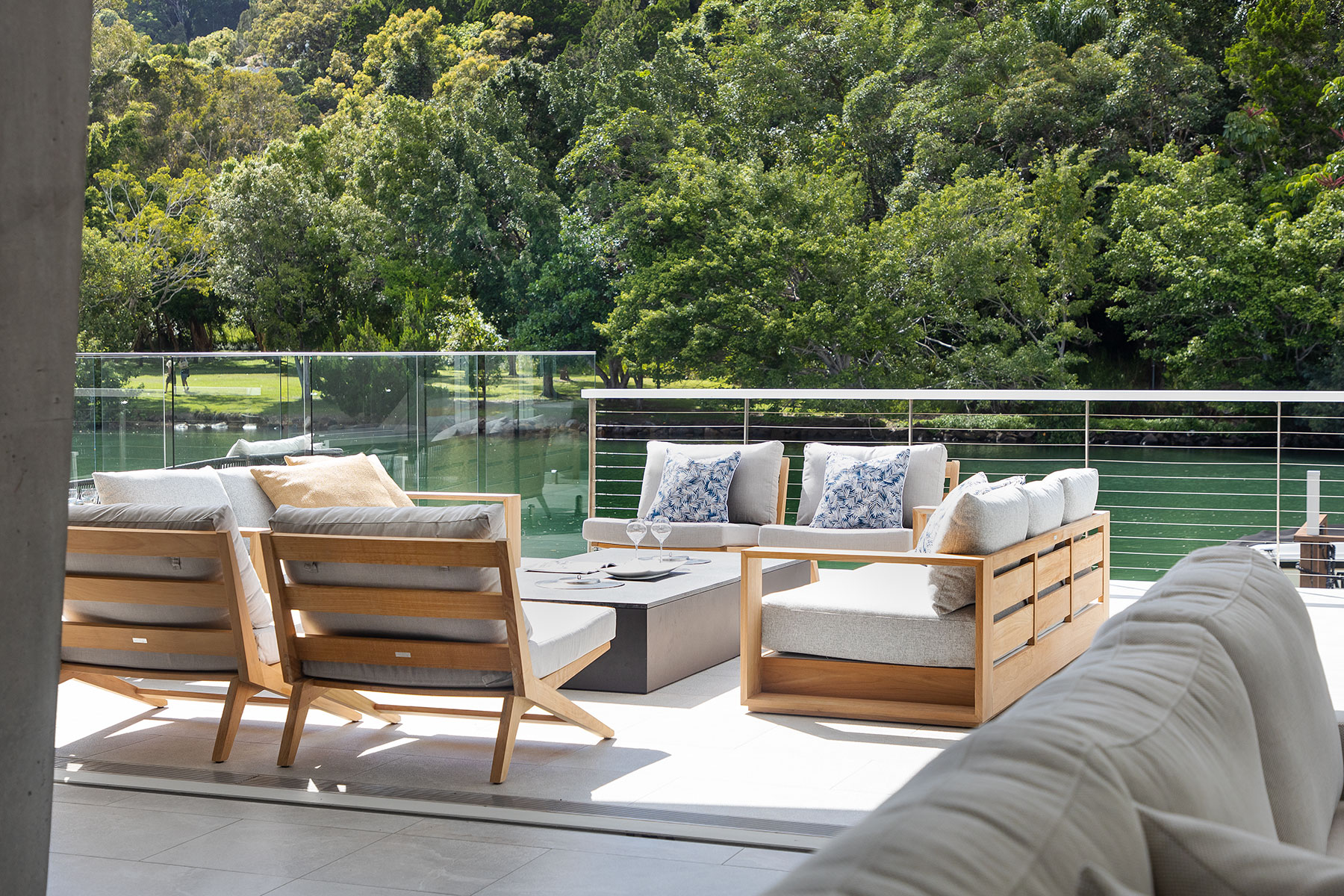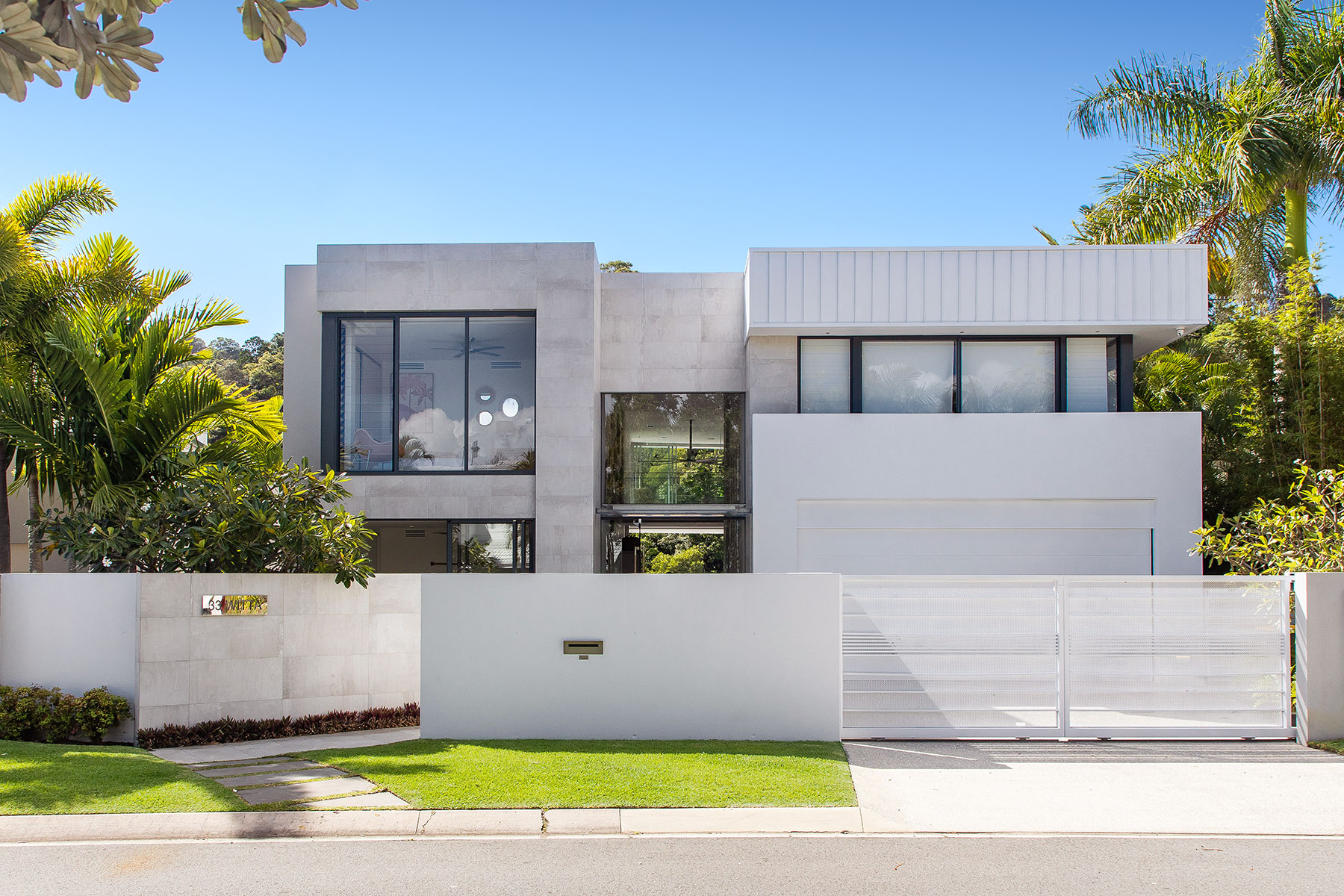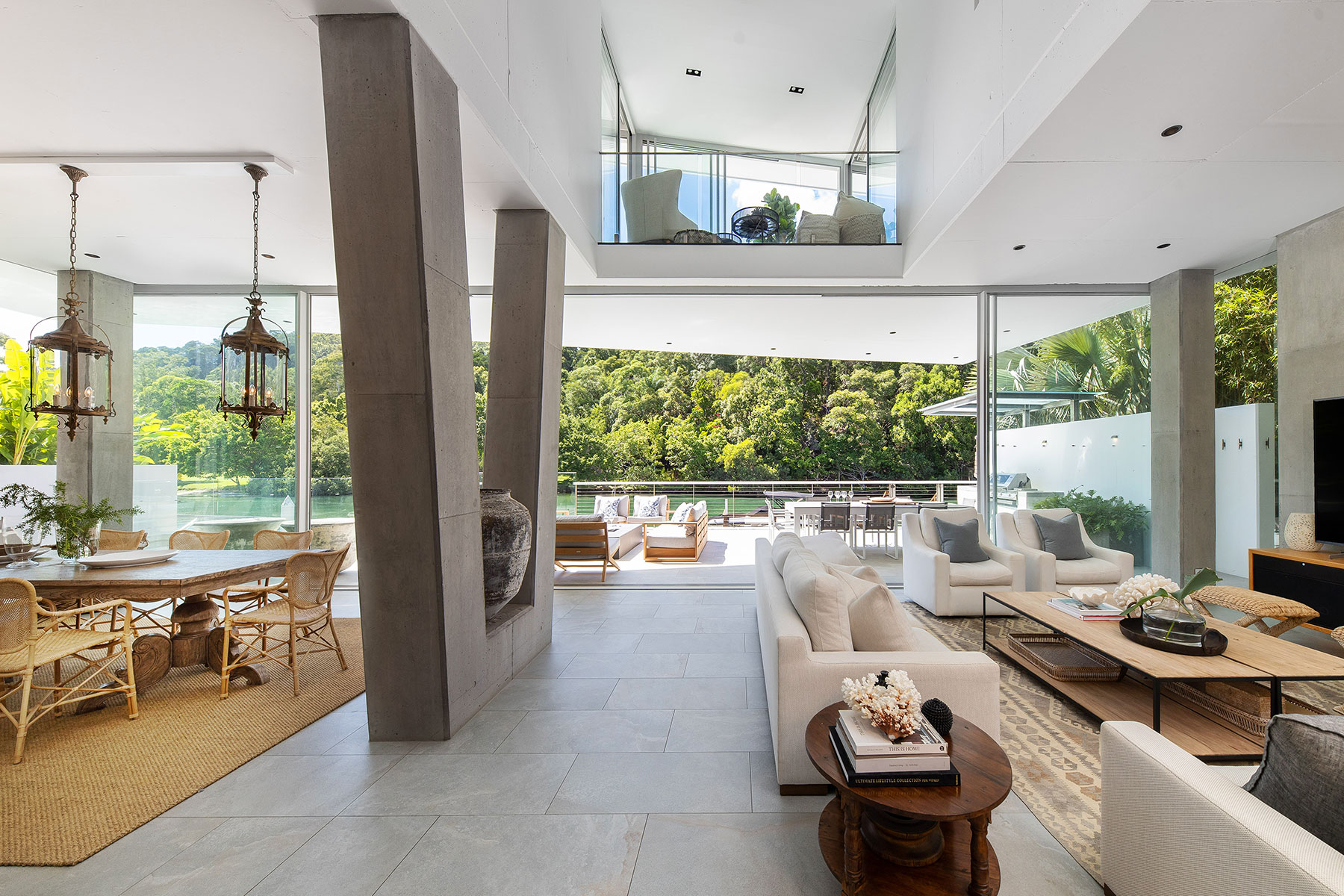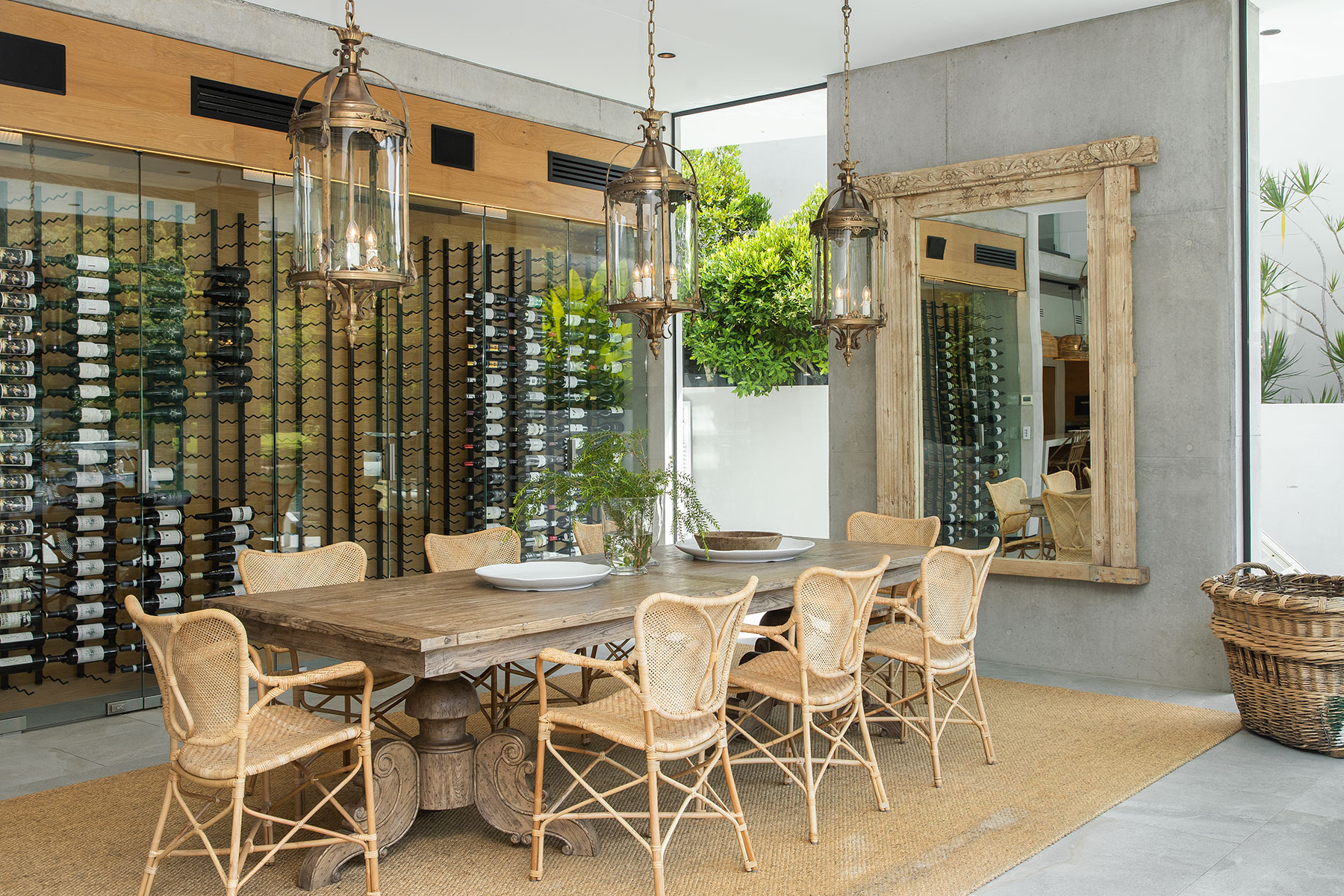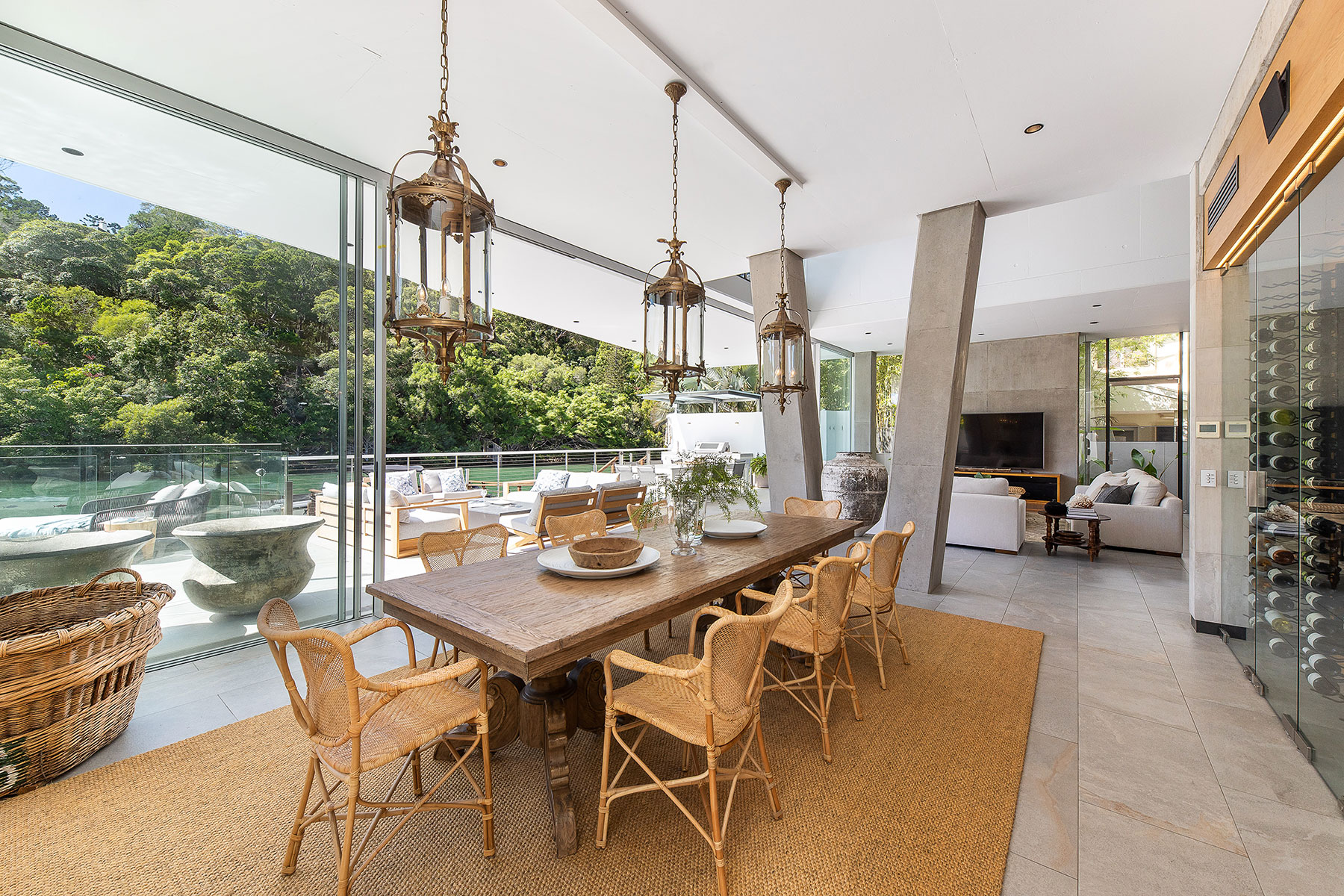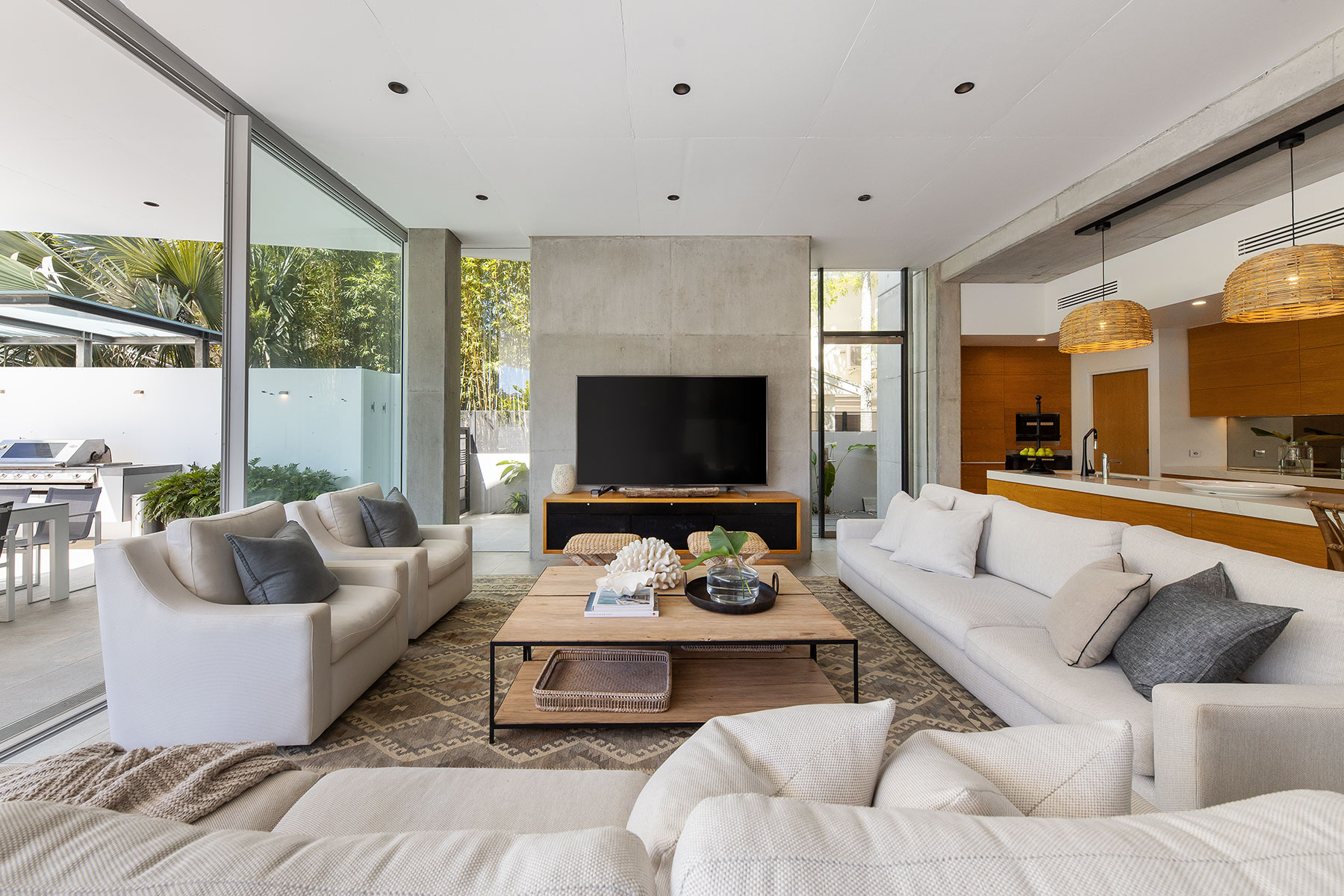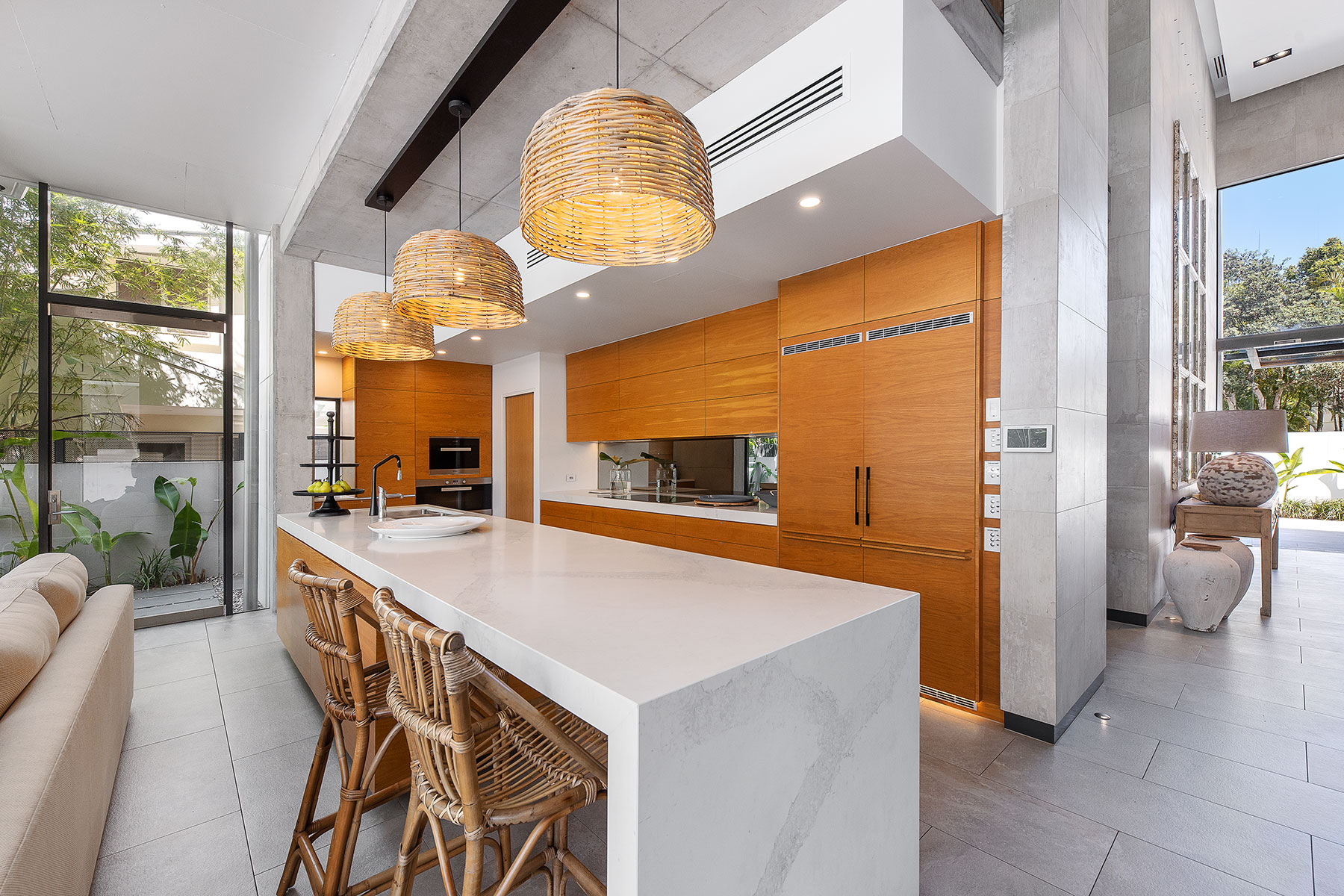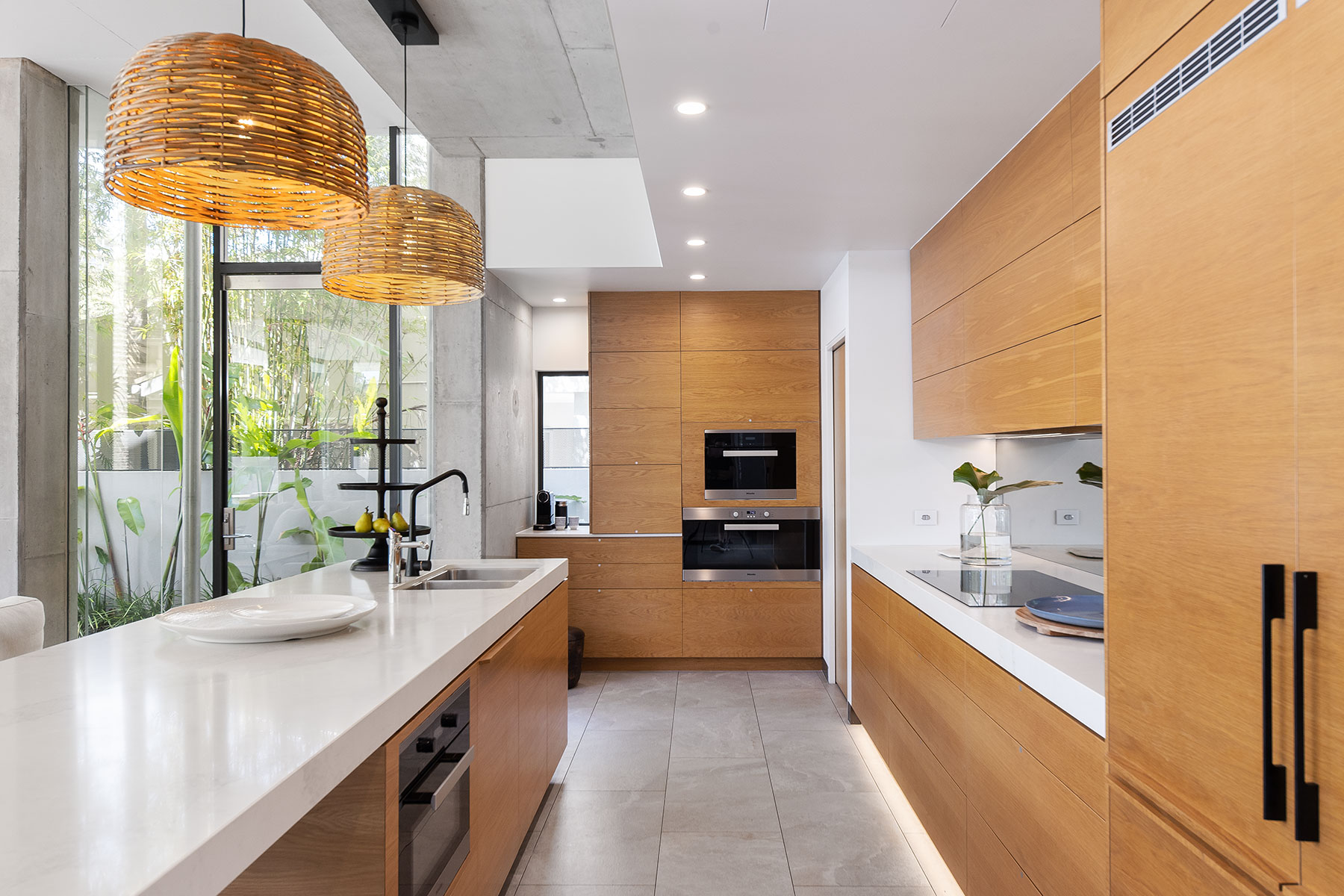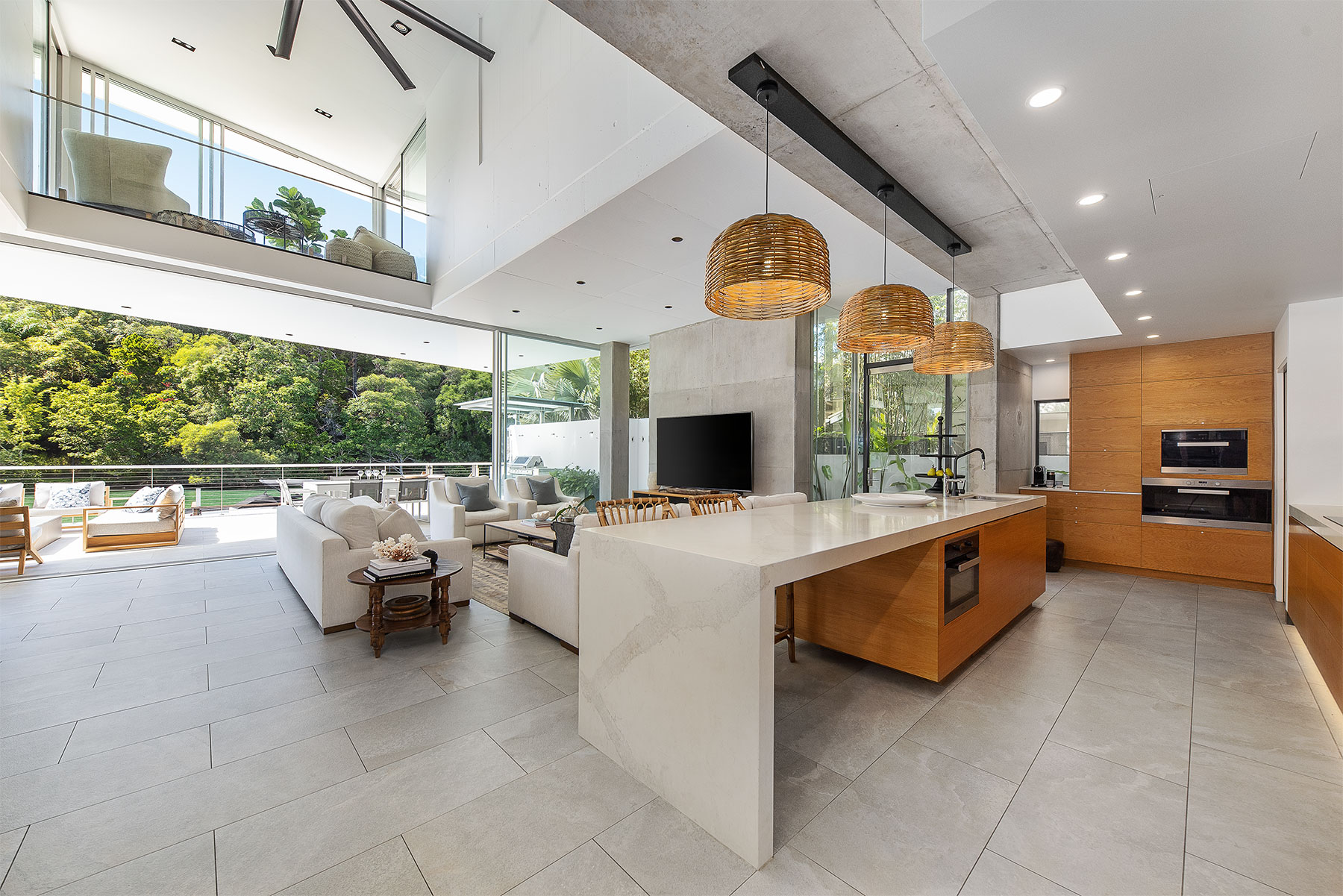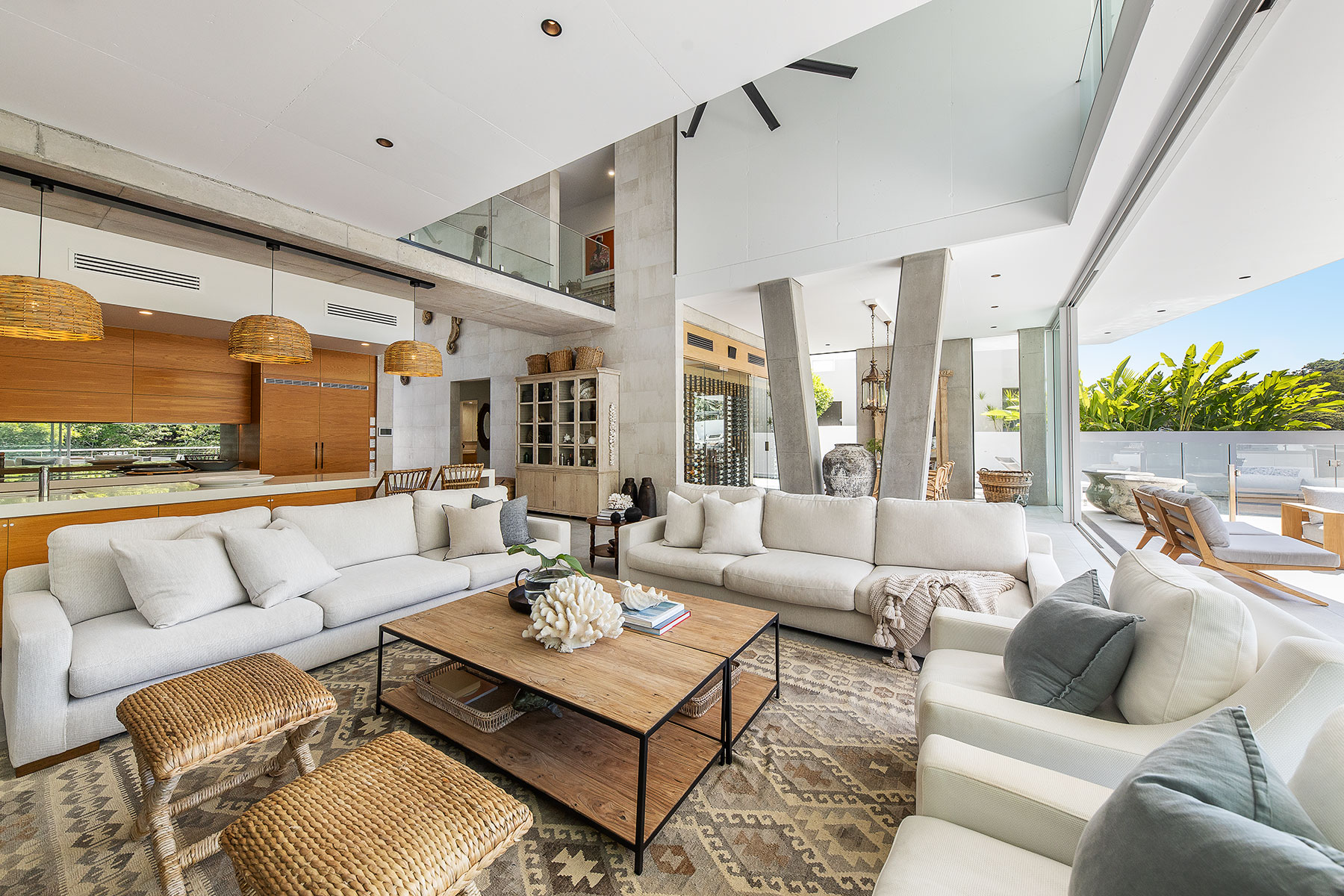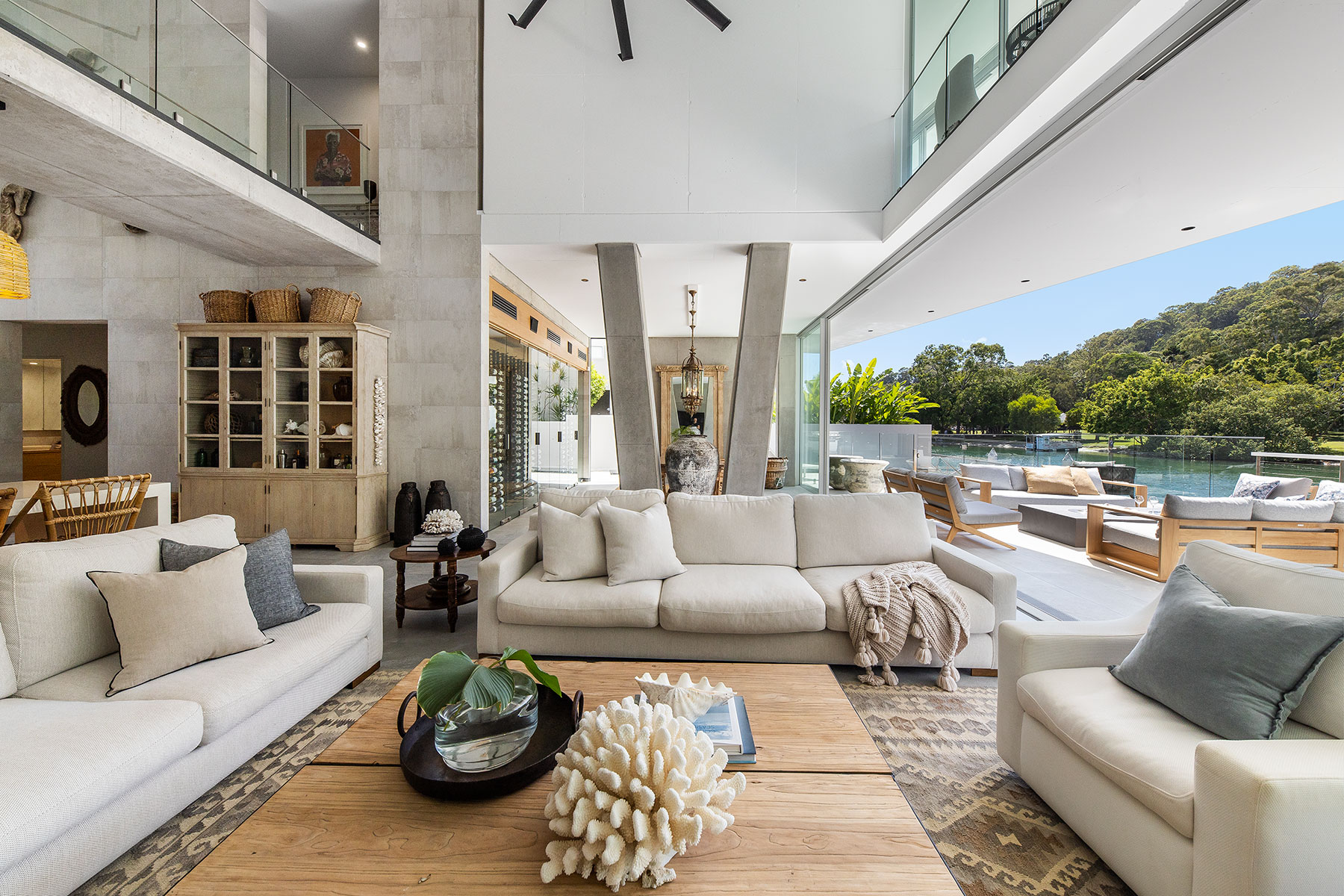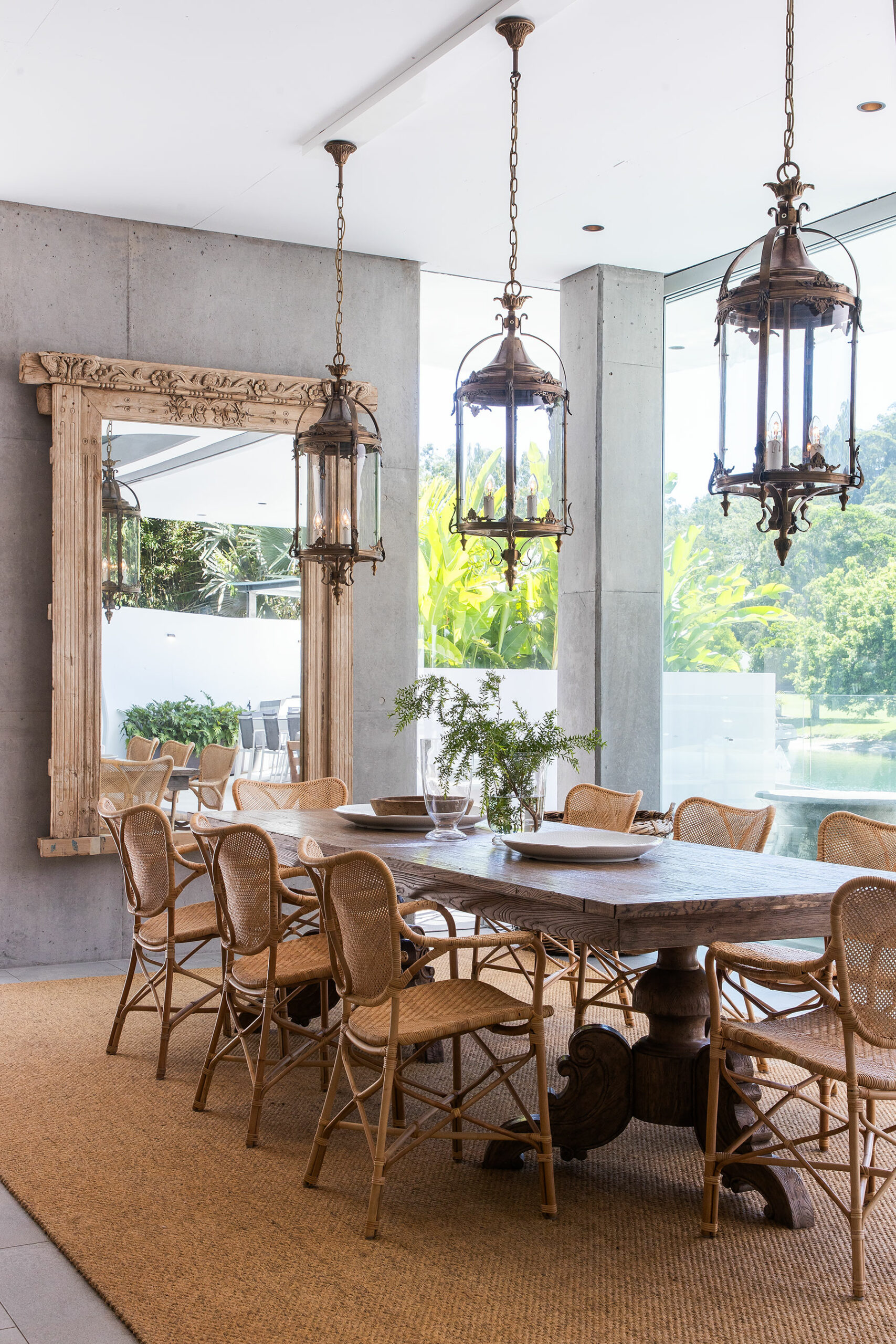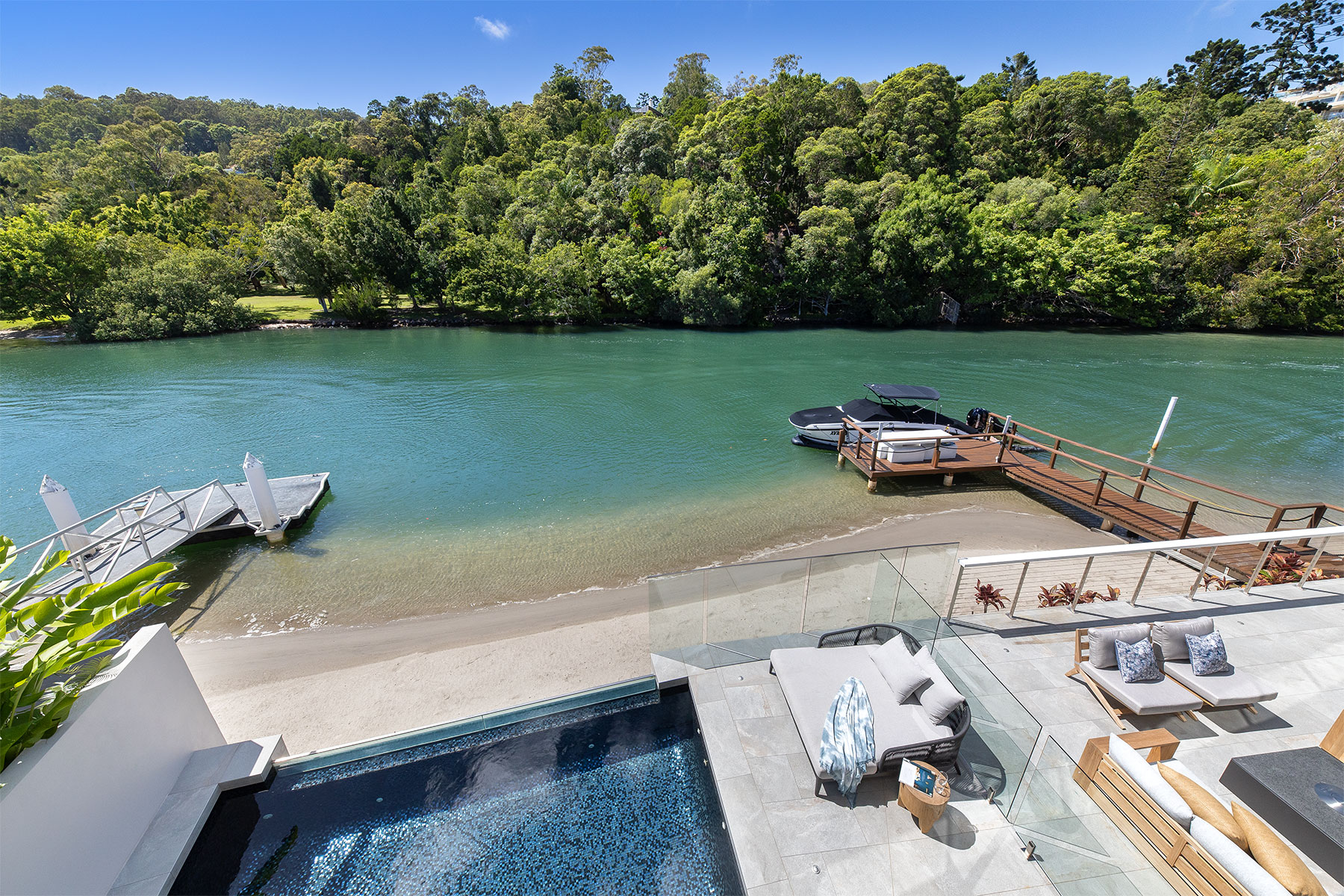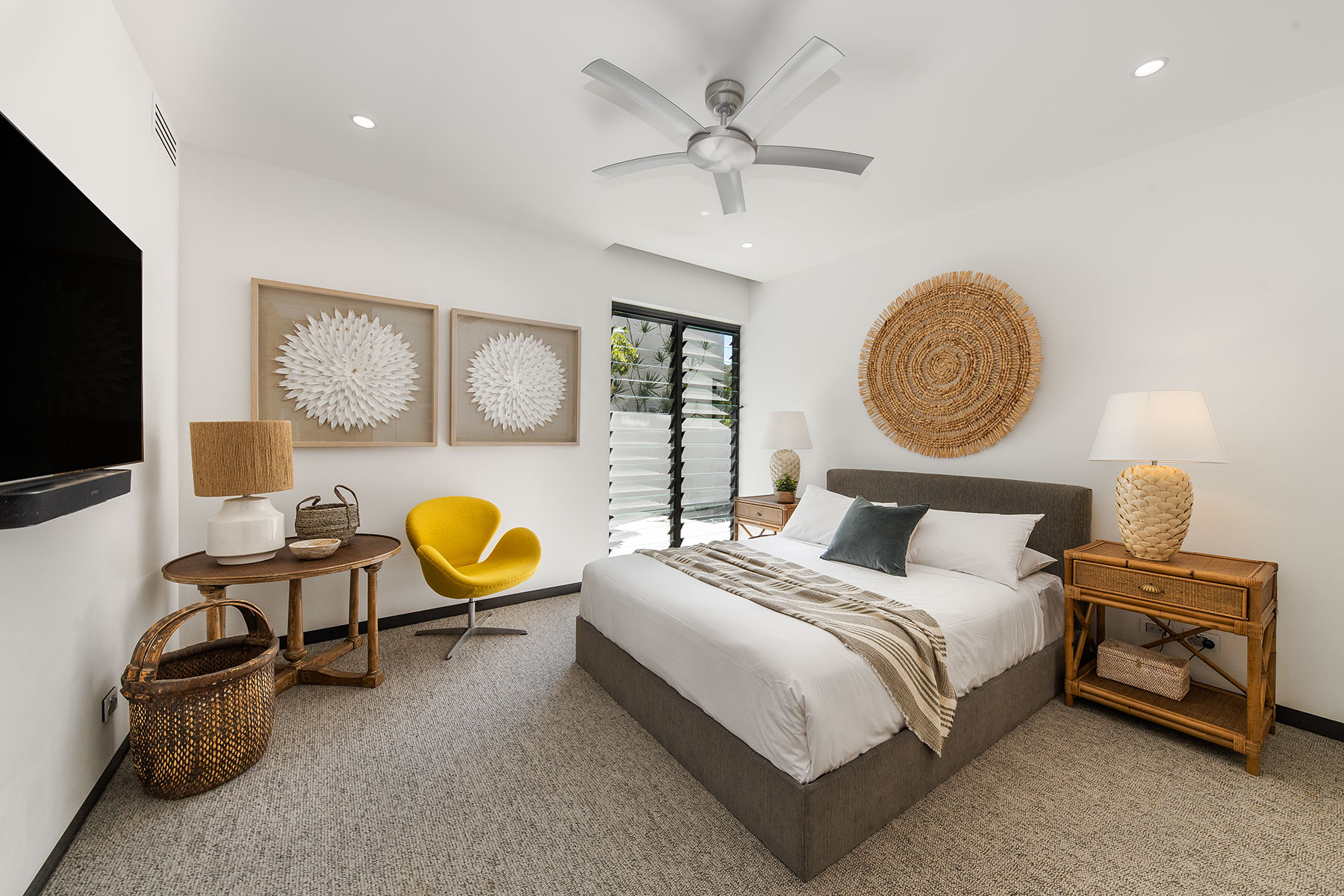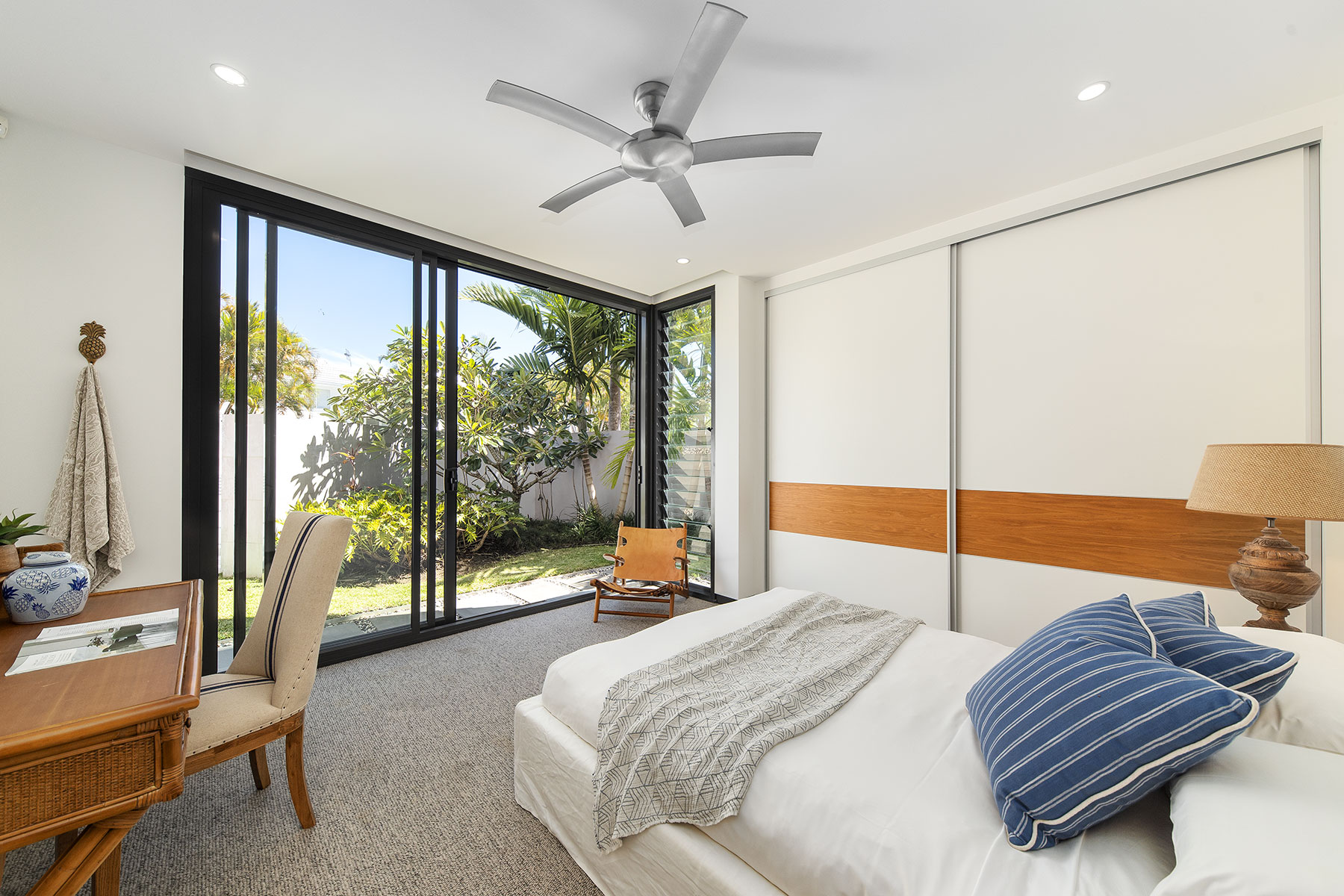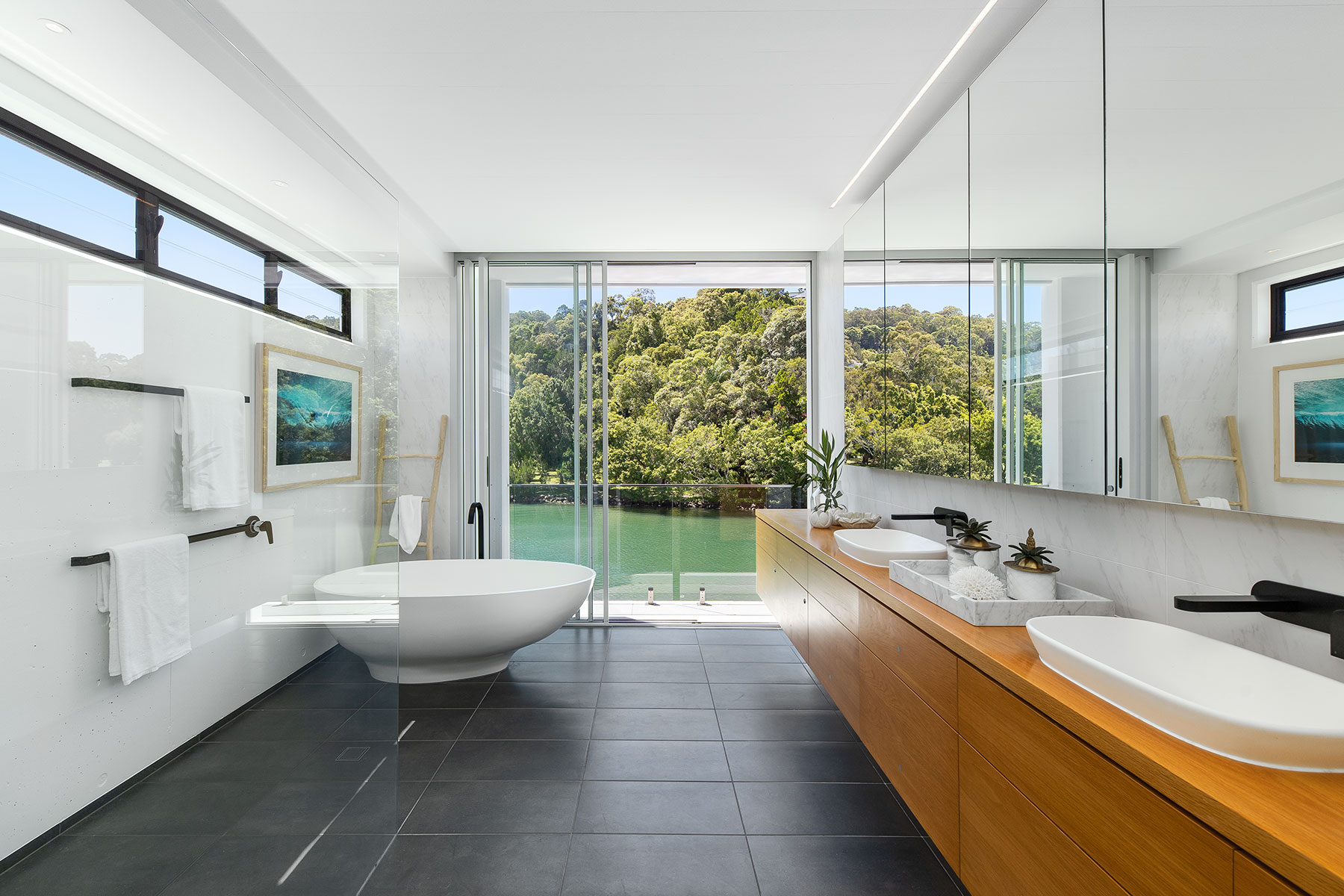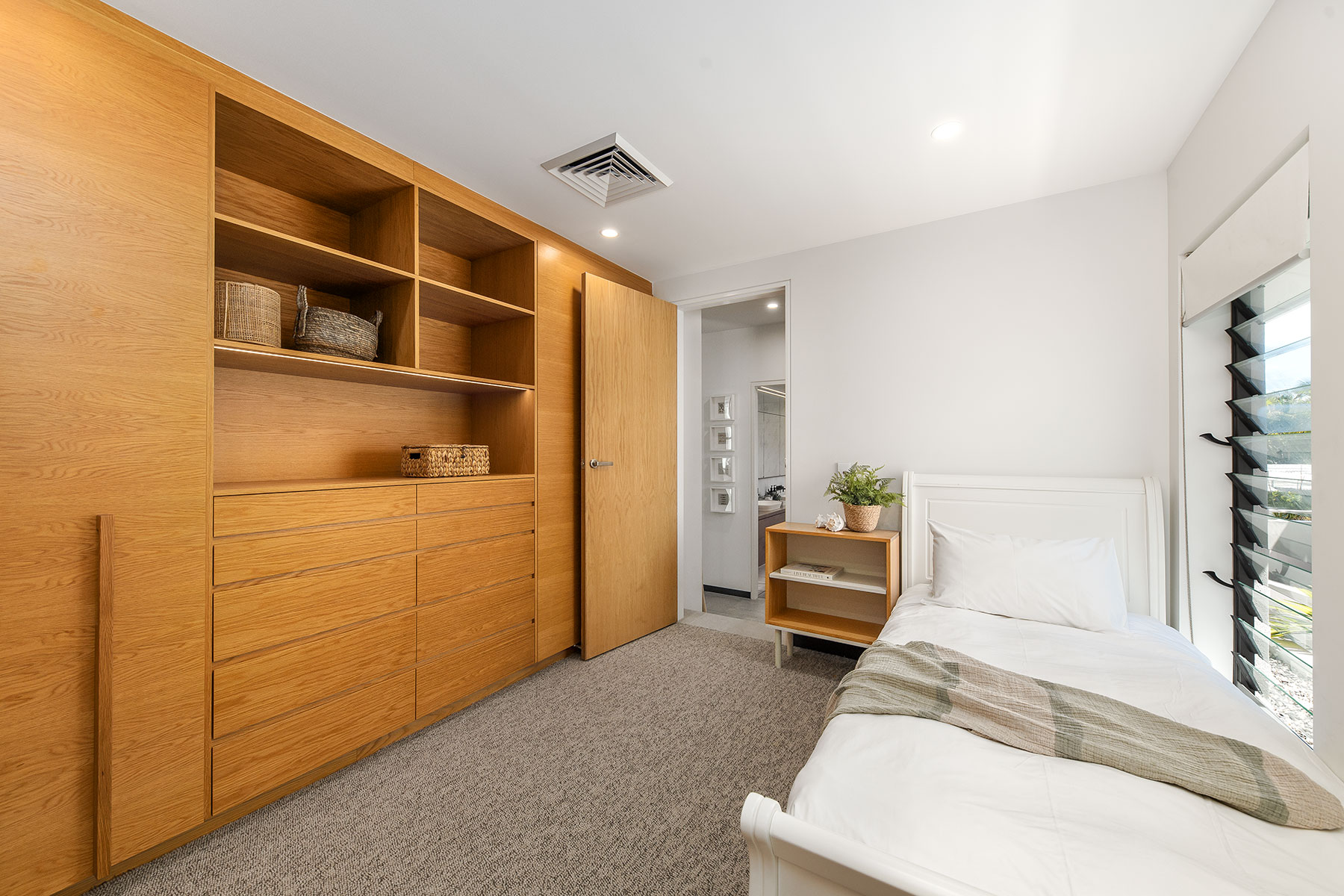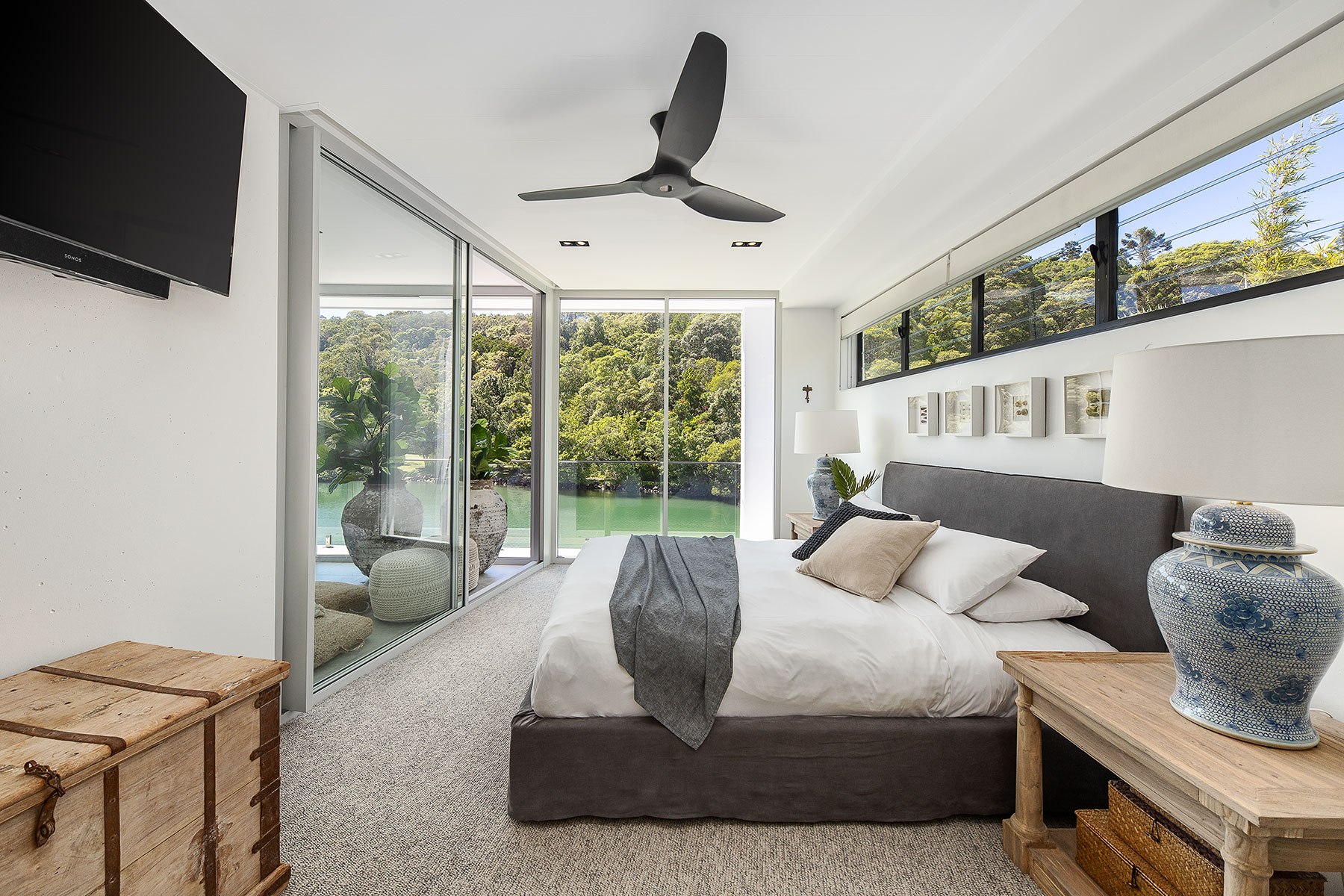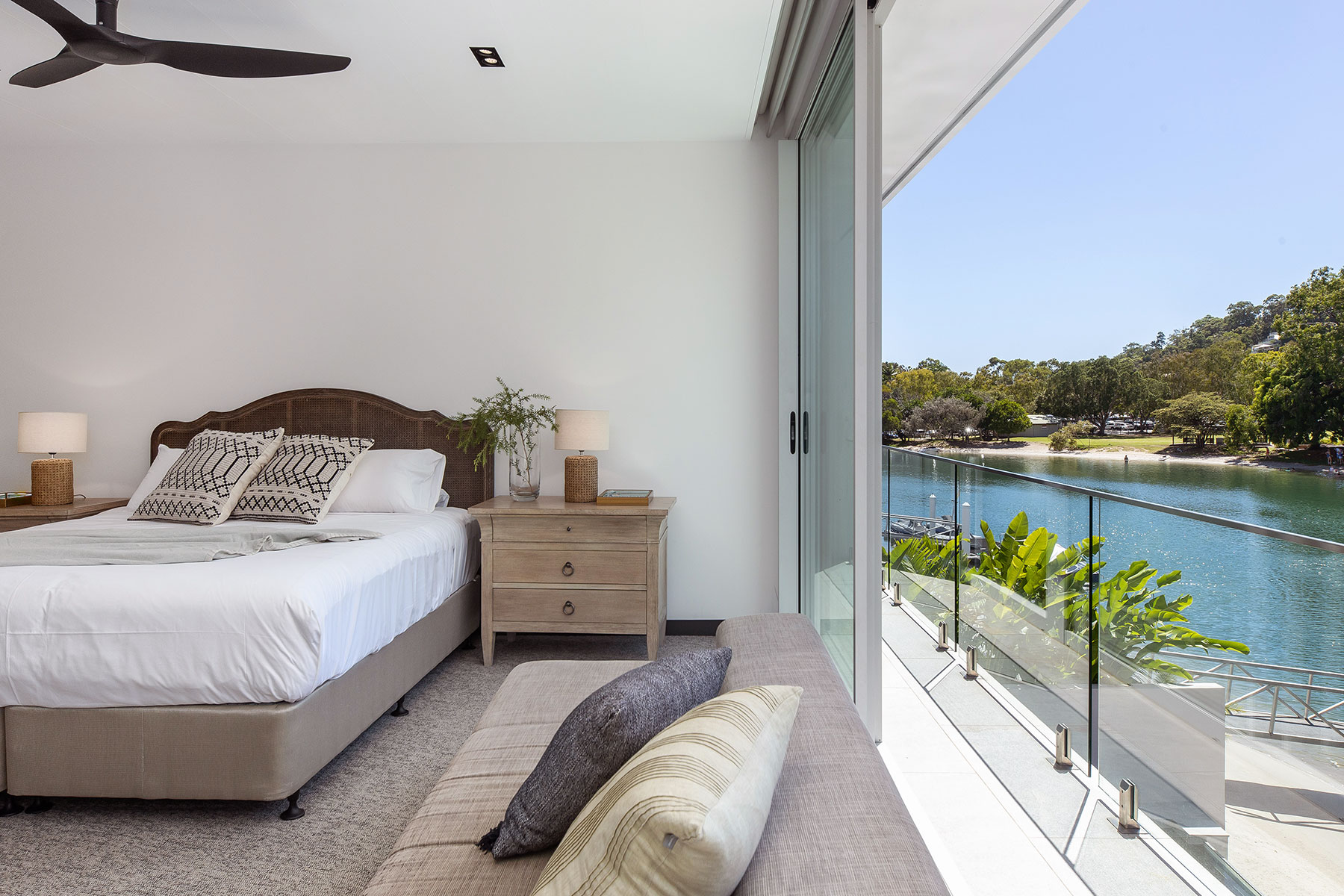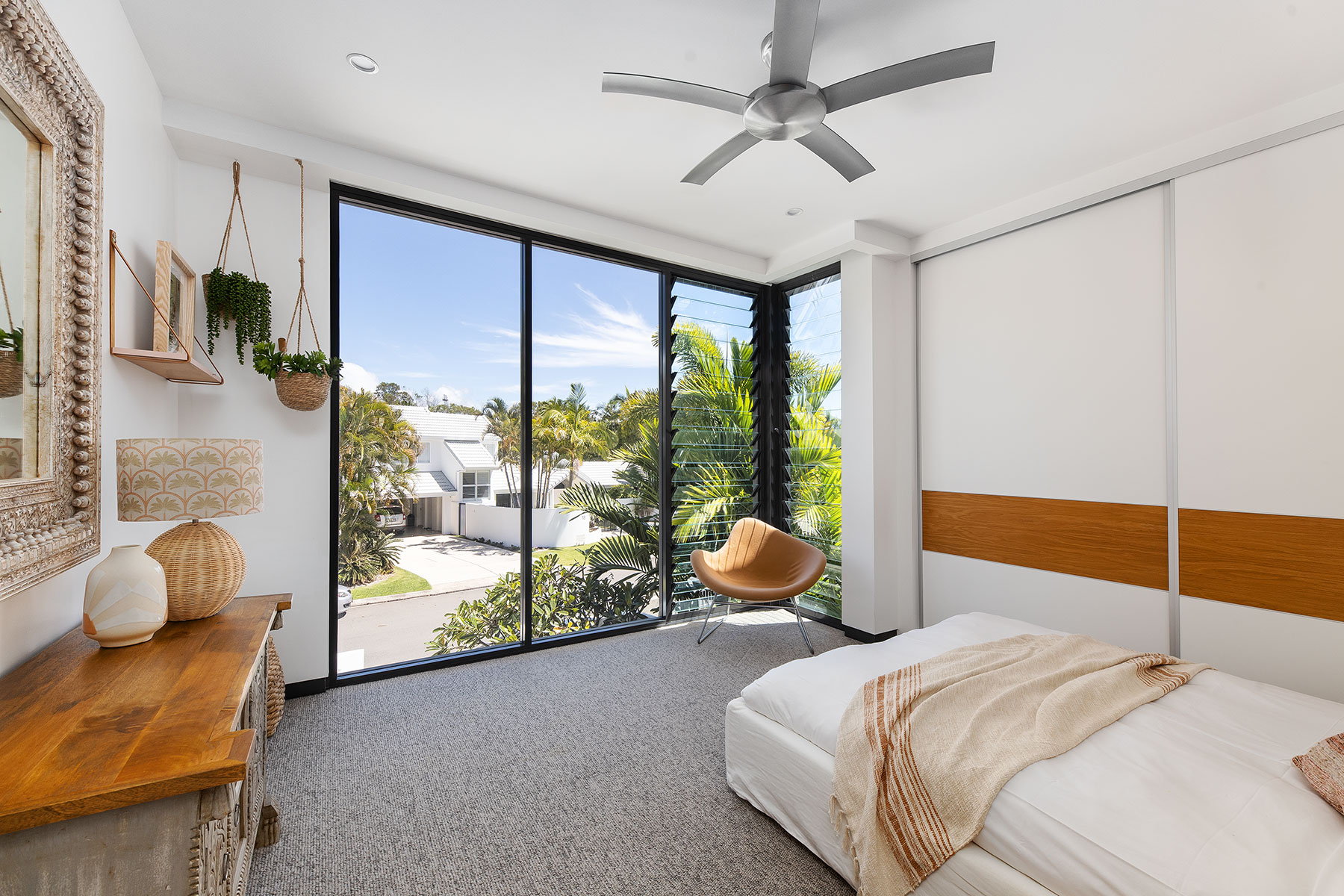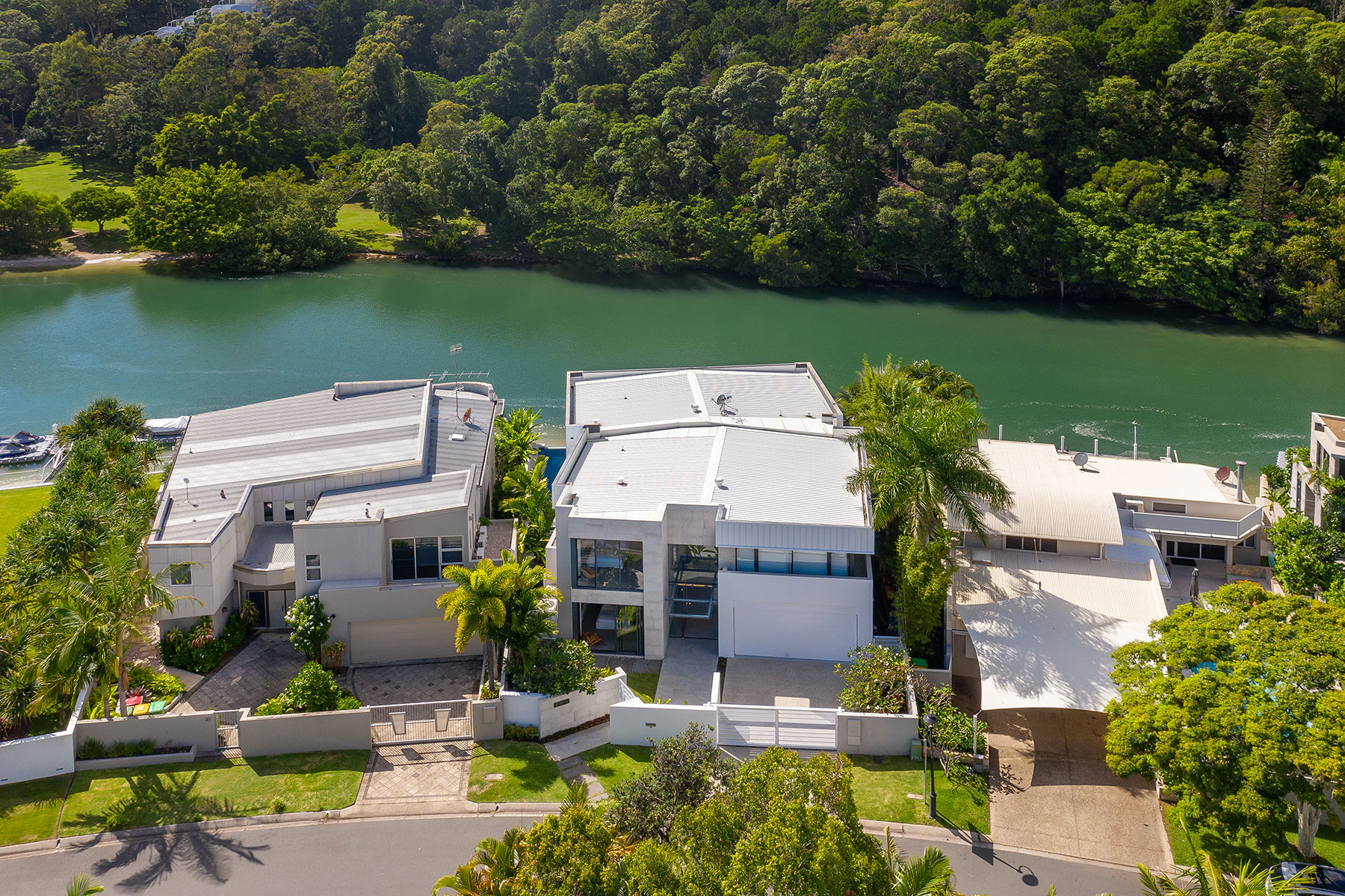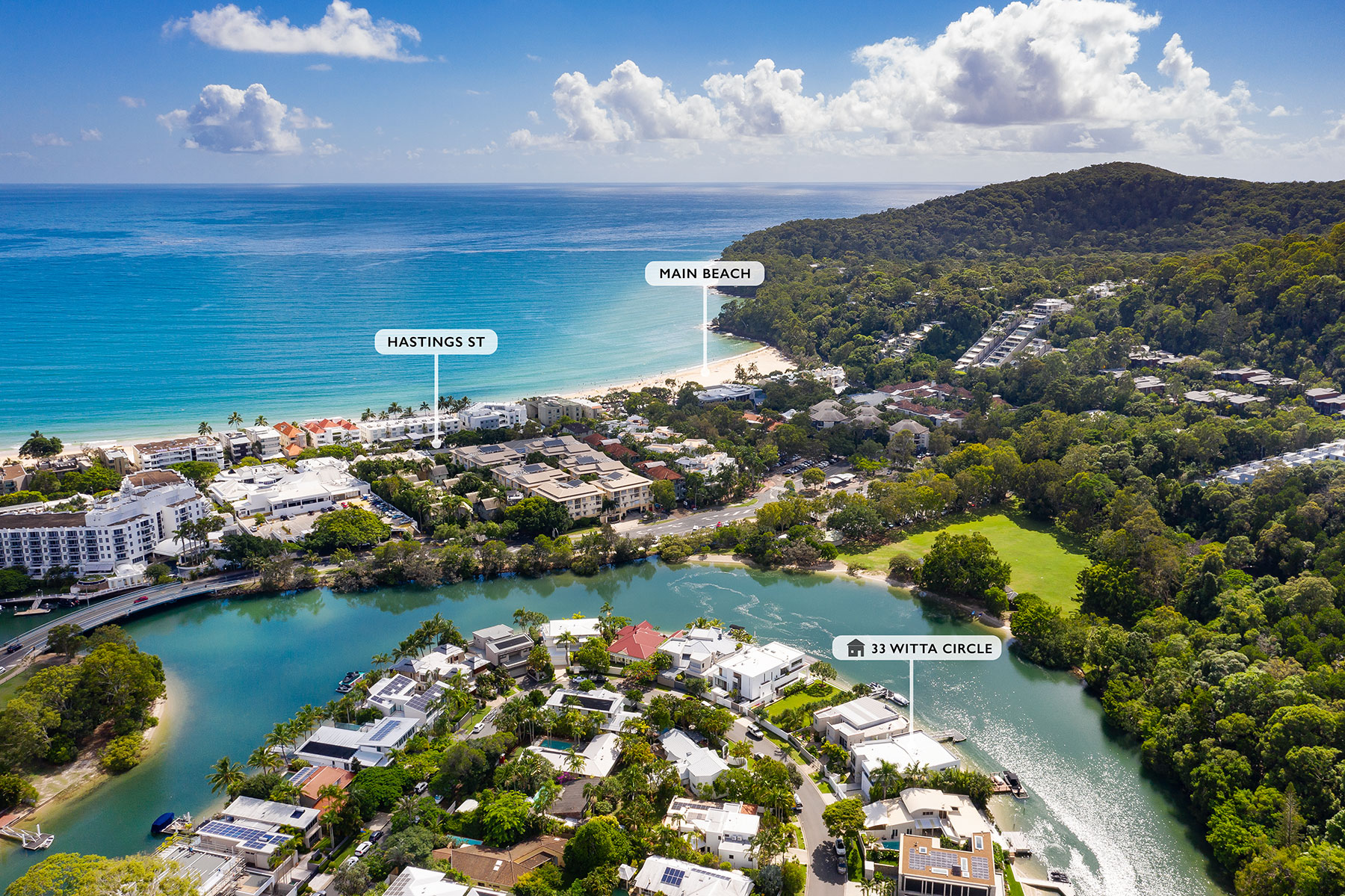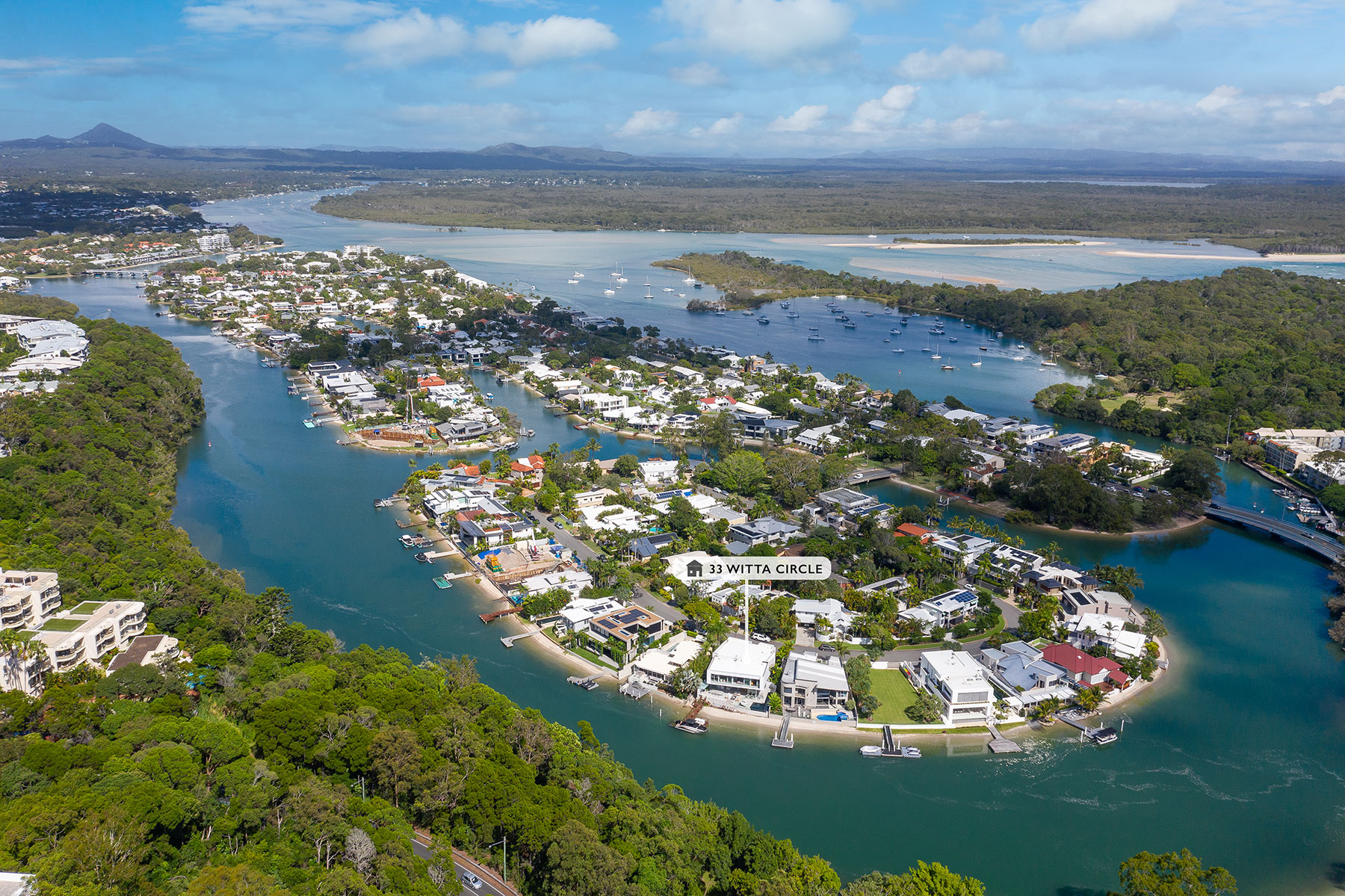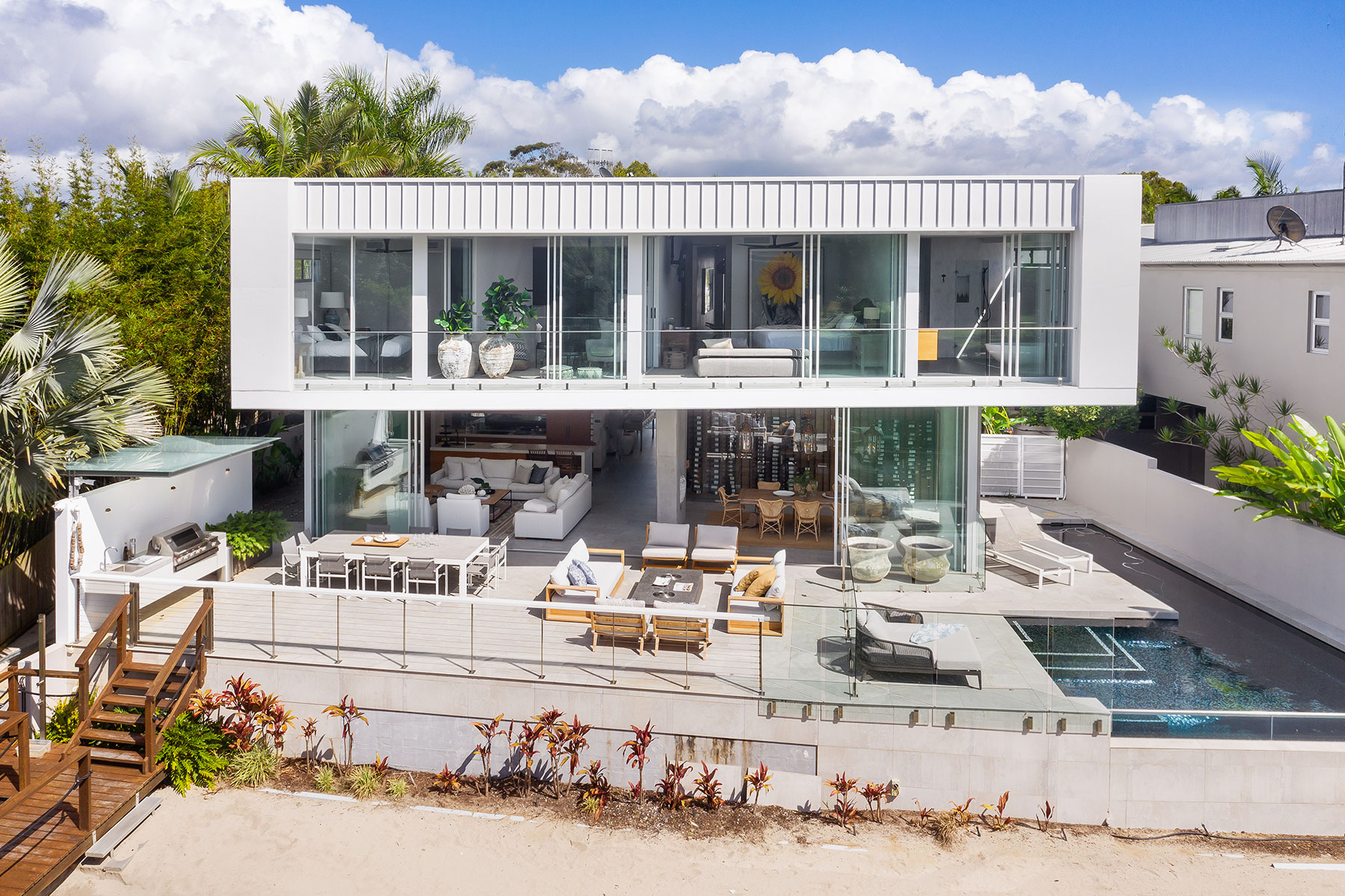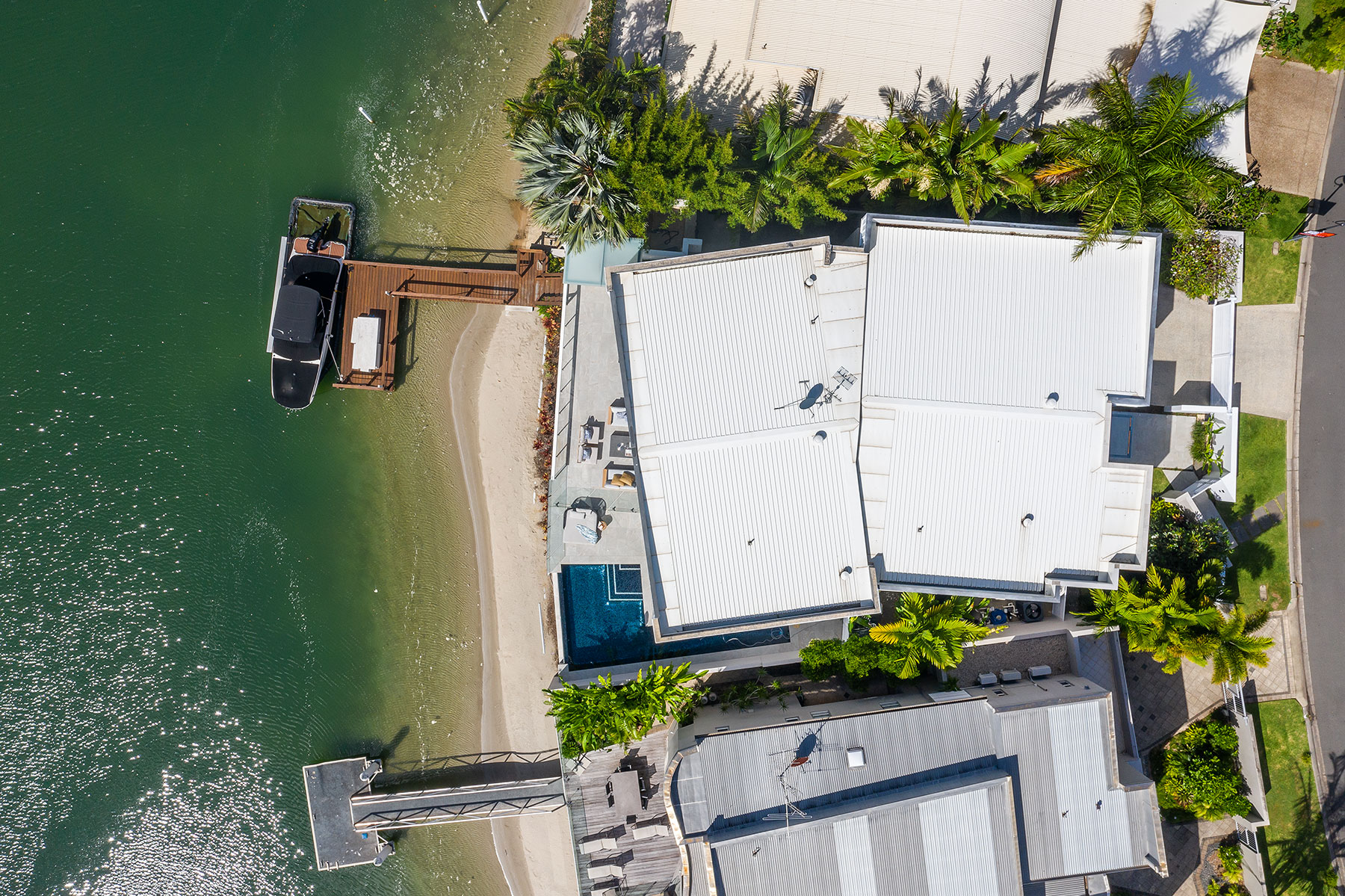 Amenities
Wi-Fi
Kitchen
Air conditioning
Ceiling Fans
Pool (Private)
Pool (Communal)
Washing Machine
Dryer
Pet-friendly (fees applies)
Nespresso coffee machine (BYO pods)
Smart TV
Foxtel
BBQ
Jetty
Watercraft
Air-conditioning has reverse-cycle heating
Swimming pool is heated.
Parking (double garage with gated driveway)
Games room is no longer available for guest use
This property is non-smoking
Weddings, parties, functions and schoolies are not permitted
Bedrooms & Bathrooms
Bedroom 1
1 x King-sized bed, ensuite with stand-alone shower and bathtub. (Upstairs)
Bedroom 2
1 x King sized bed, ensuite with stand-alone shower. (Upstairs)
Bedroom 3
1 x Single-sized bed. (Upstairs)
Bedroom 4
1 x Queen-sized bed. (Upstairs)
Bedroom 5
1 x Queen-sized bed. (Downstairs)
Bedroom 6
1 x Queen-sized bed. (Downstairs)
Bathroom 3
Bathroom with stand-alone shower. Located downstairs.
Bathroom 4
Bathroom with stand-alone shower and bathtub. Located upstairs.
Season Calendar
Location