20 Arakoon Crescent, Sunshine Beach
20 Arakoon Crescent, Sunshine Beach
6 guests
3 bedrooms
3 bathrooms
2 carparks
Absolute beachfront property on the east coast of Australia! 20 Arakoon sits majestically on this exclusive strip of spectacular land at the northern end of Sunshine Beach.
Hear the sounds of the surf, overlook the glorious beach vista and fall in love with the ocean. This is truly a beach setting to behold. While Sunshine Beach has many beautiful aspects and some spectacular views, 20 Arakoon Crescent arguably has the best of them all. Couple this position with quality design, construction and fit out – from the gourmet kitchen, sumptuous living rooms capturing the ocean through floor to ceiling windows and designer bathrooms to the private beachfront lap pool – this is a property that will delight and amaze you.
The house is the epitome of easy beachside living with an abundance of sun soaked terraces, fabulous living areas and direct beach access, all within easy walking distance of the shops and restaurants in the village of Sunshine Beach and a short five minute drive from the hustle and bustle of Hastings Street.
Sunshine Beach has become a popular tourist destination in its own right. Only a 5 minute drive away from Noosa and bordering the southern side of the Noosa National Park, Sunshine Beach is a leafy suburb built next to a popular surf beach and surrounded by native bushland. Sunshine Beach has a special place in all its residents and visitors hearts. The pristine beach attracts good swell and provides excellent beach breaks for surfers. The beach is also patrolled so it is suitable for the whole family. Views to Lion's Head and the National Park are stunning.
A versatile property for either couples or families who want a real beach holiday with a touch style. Its master bedrooms are split across two levels with separate entrances making it ideal for either a pair of couples or a family with grown up children.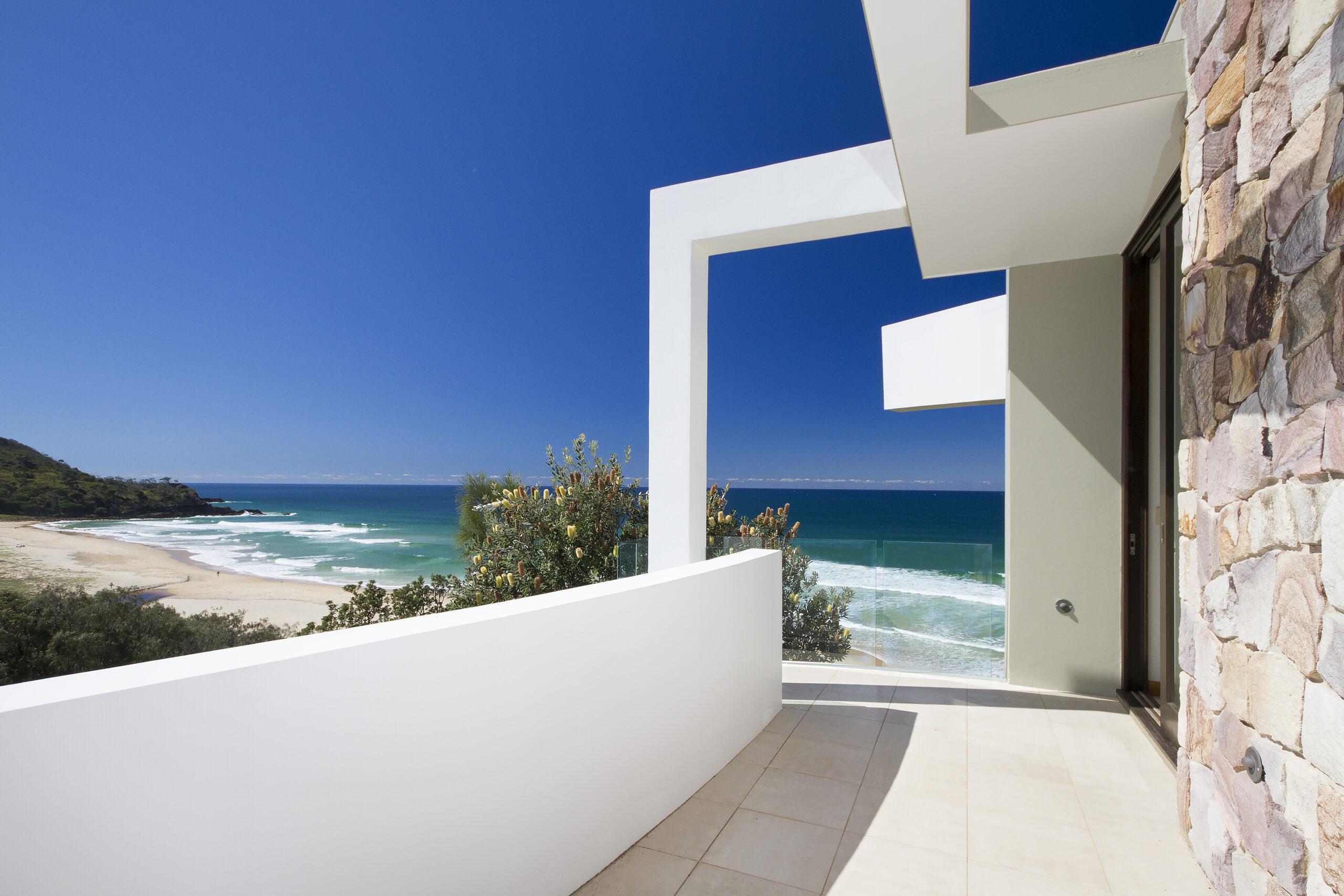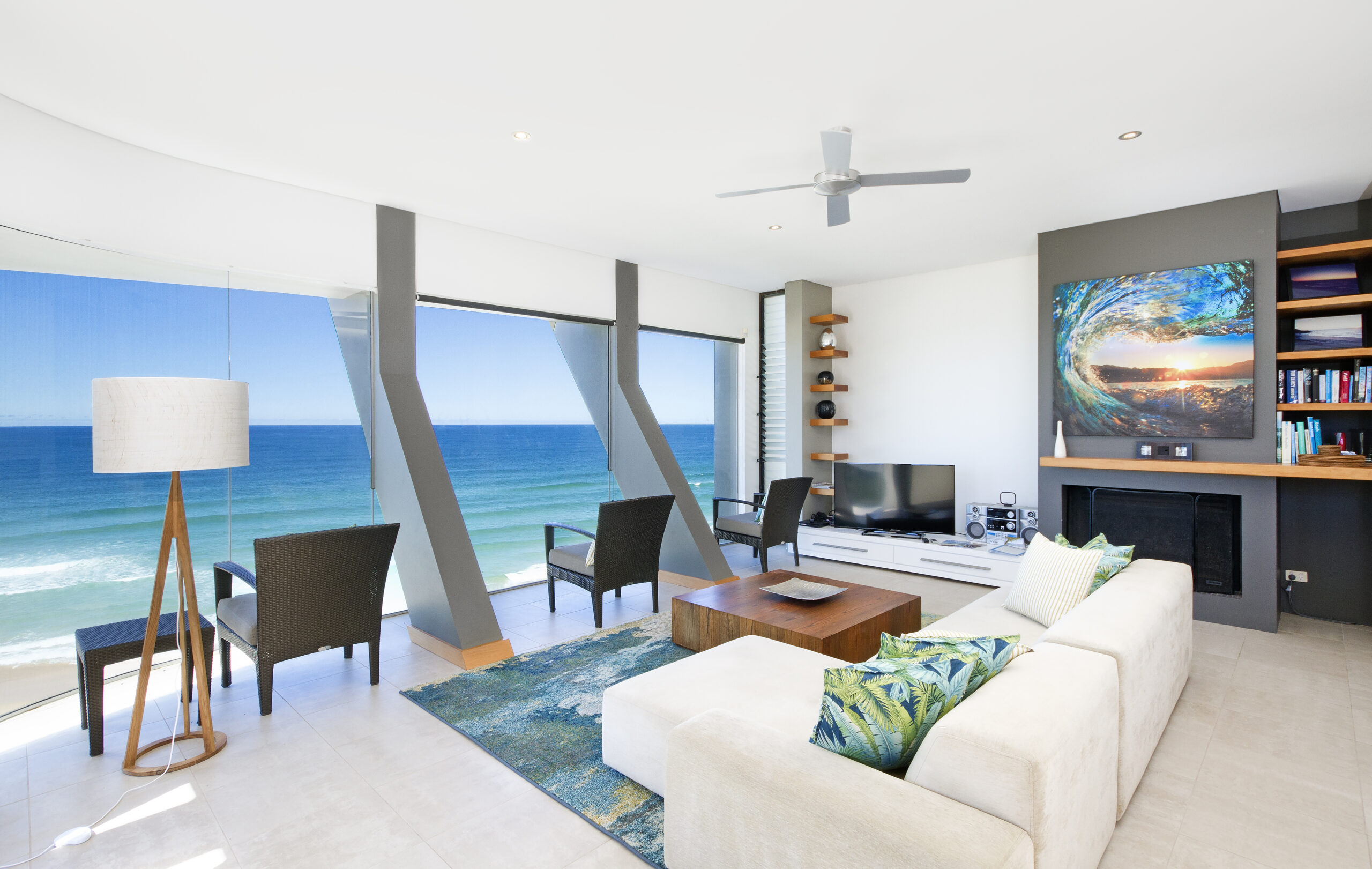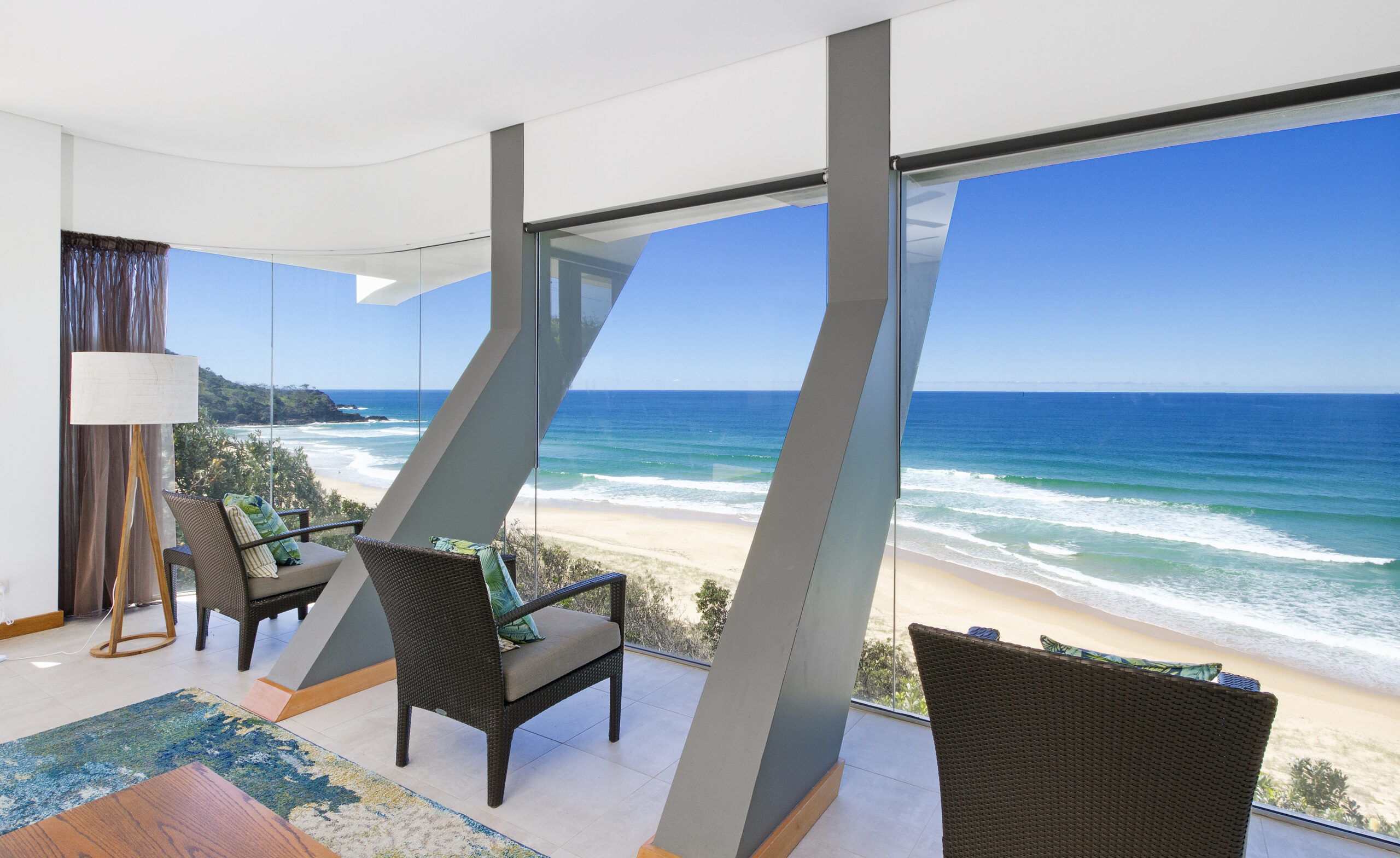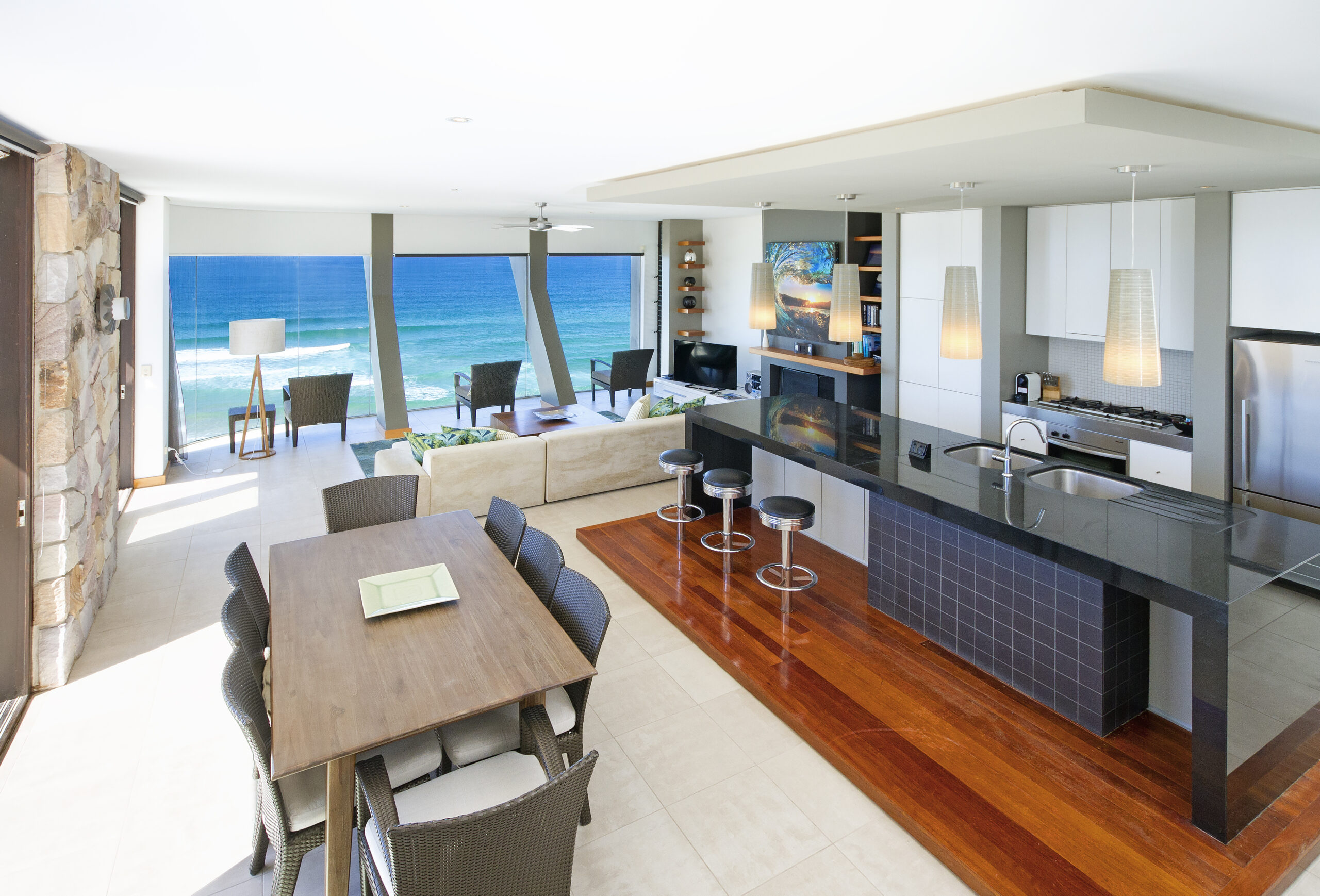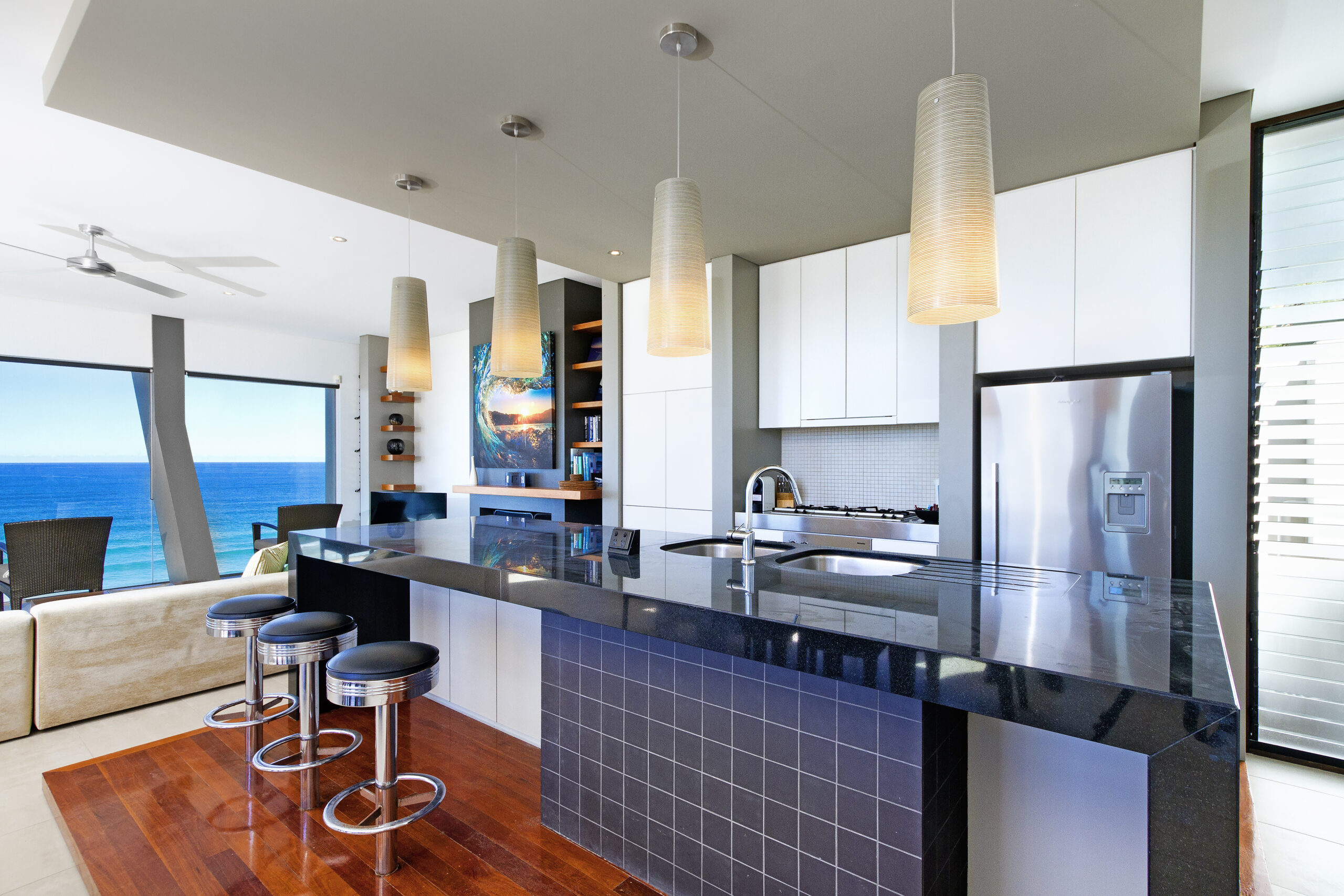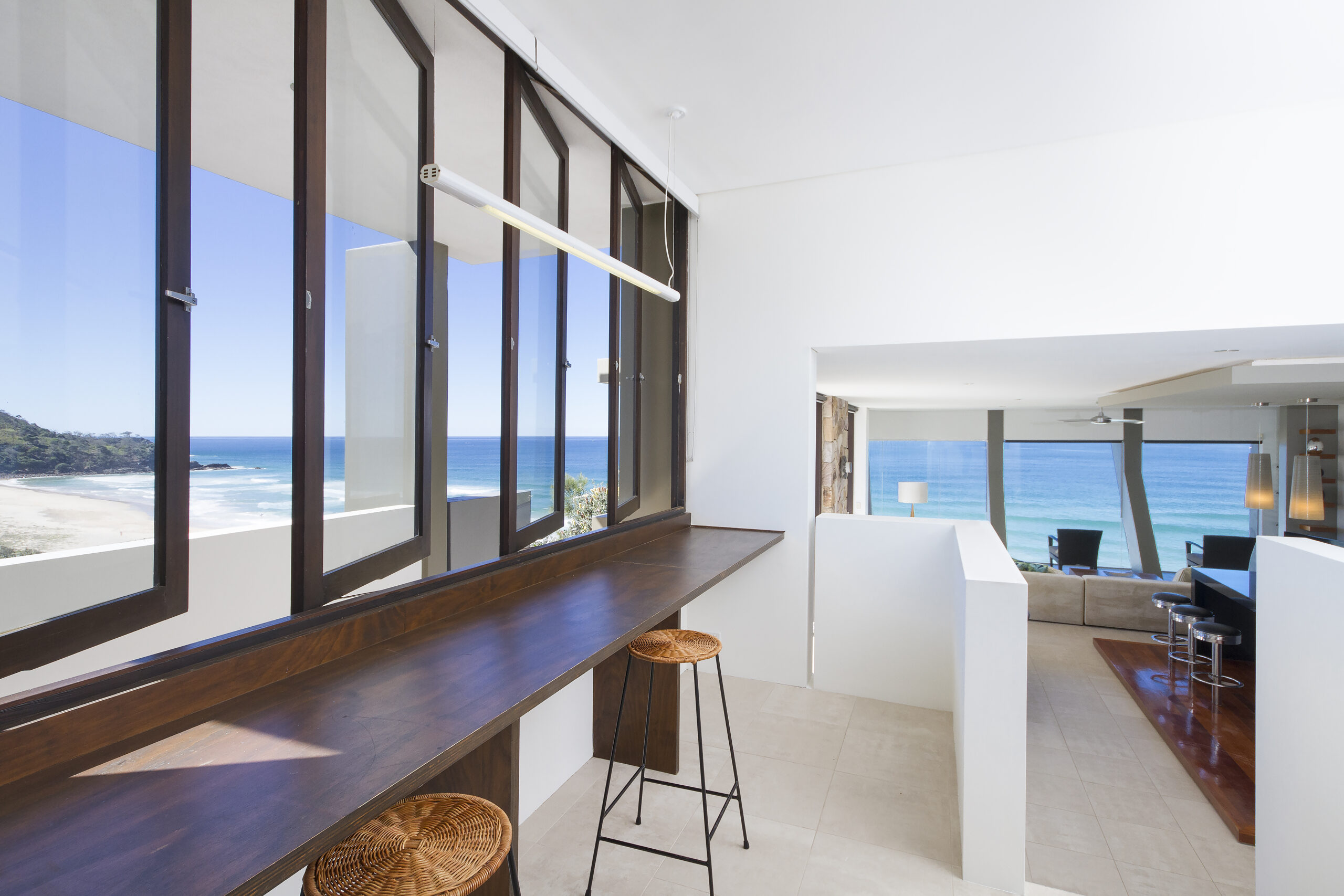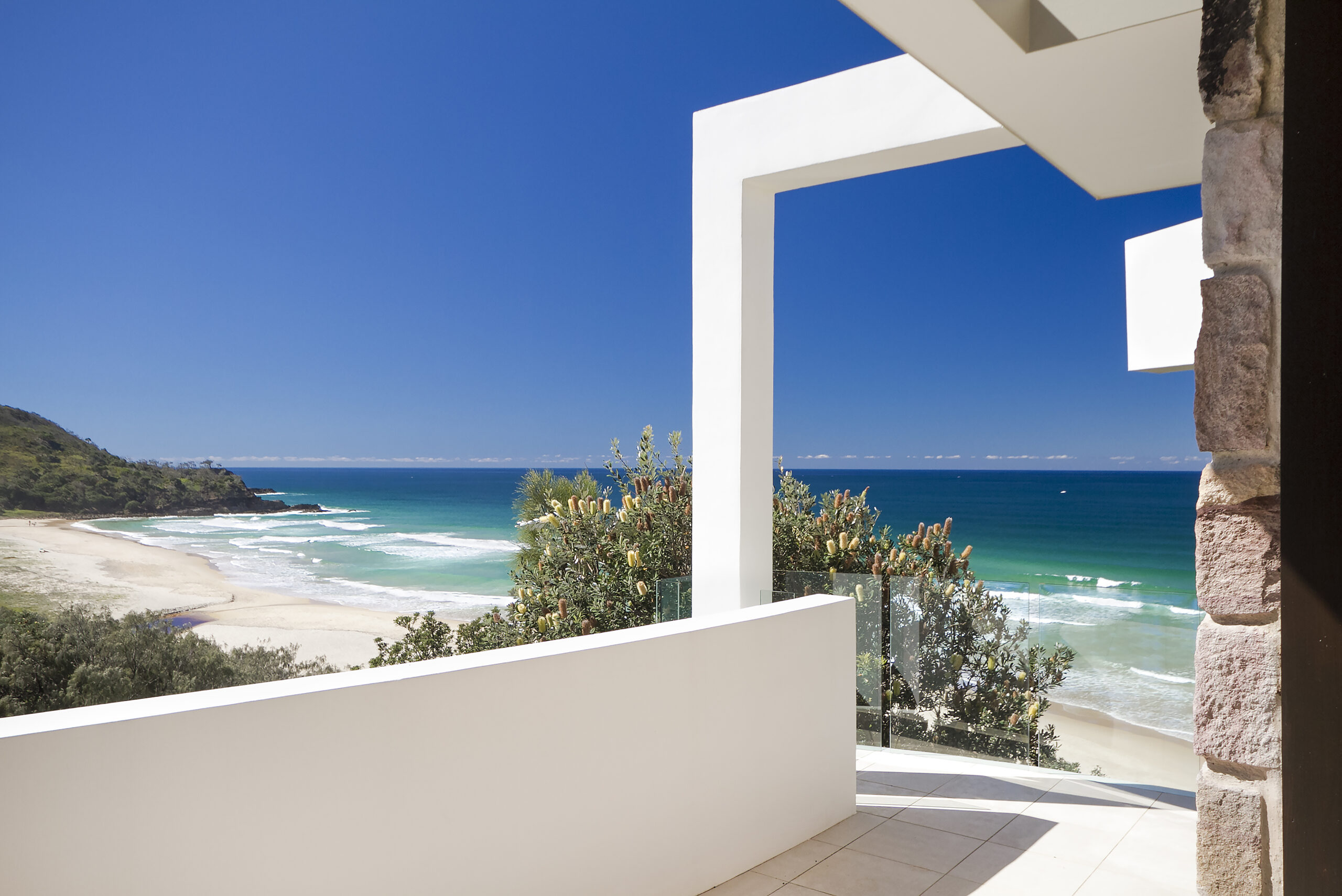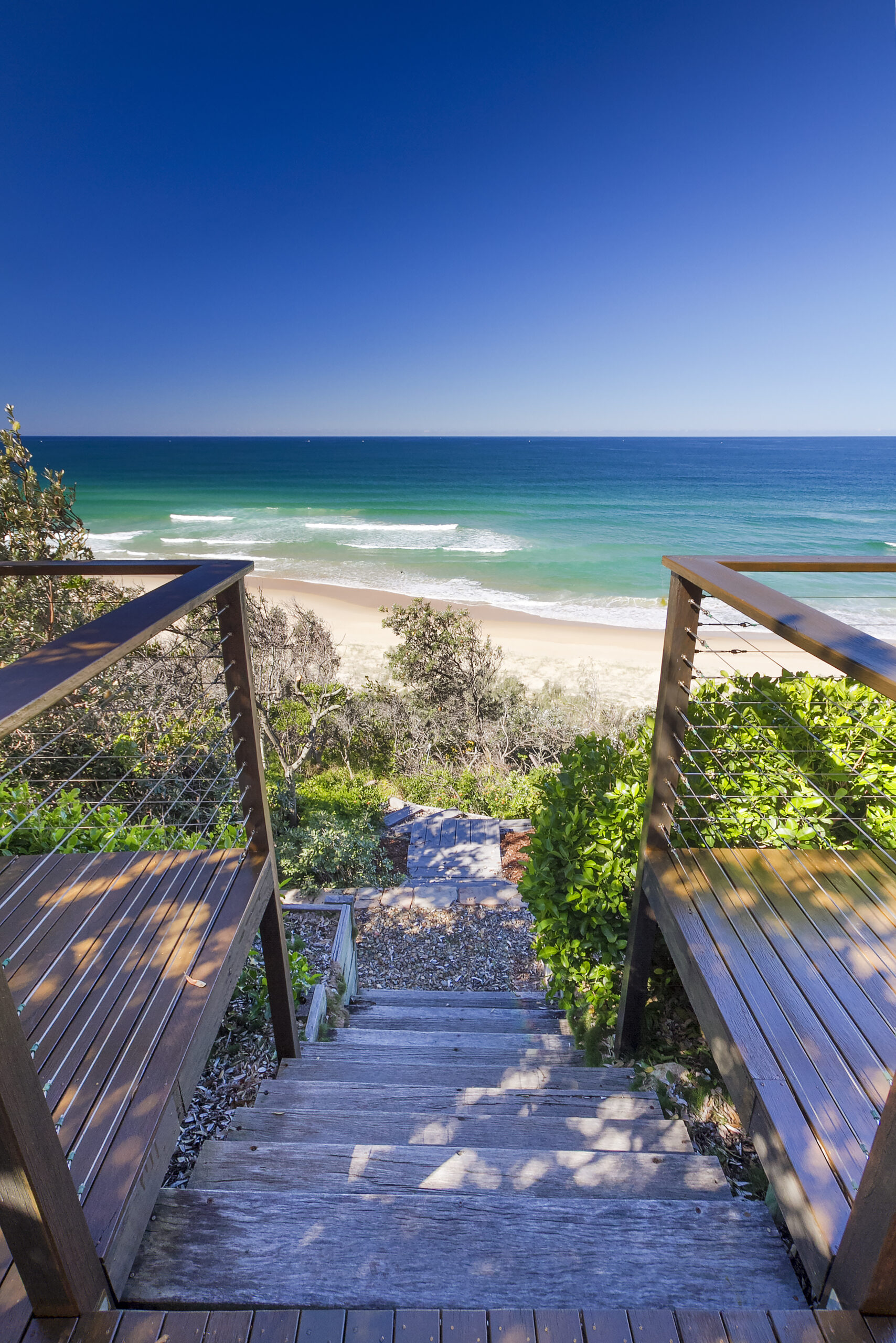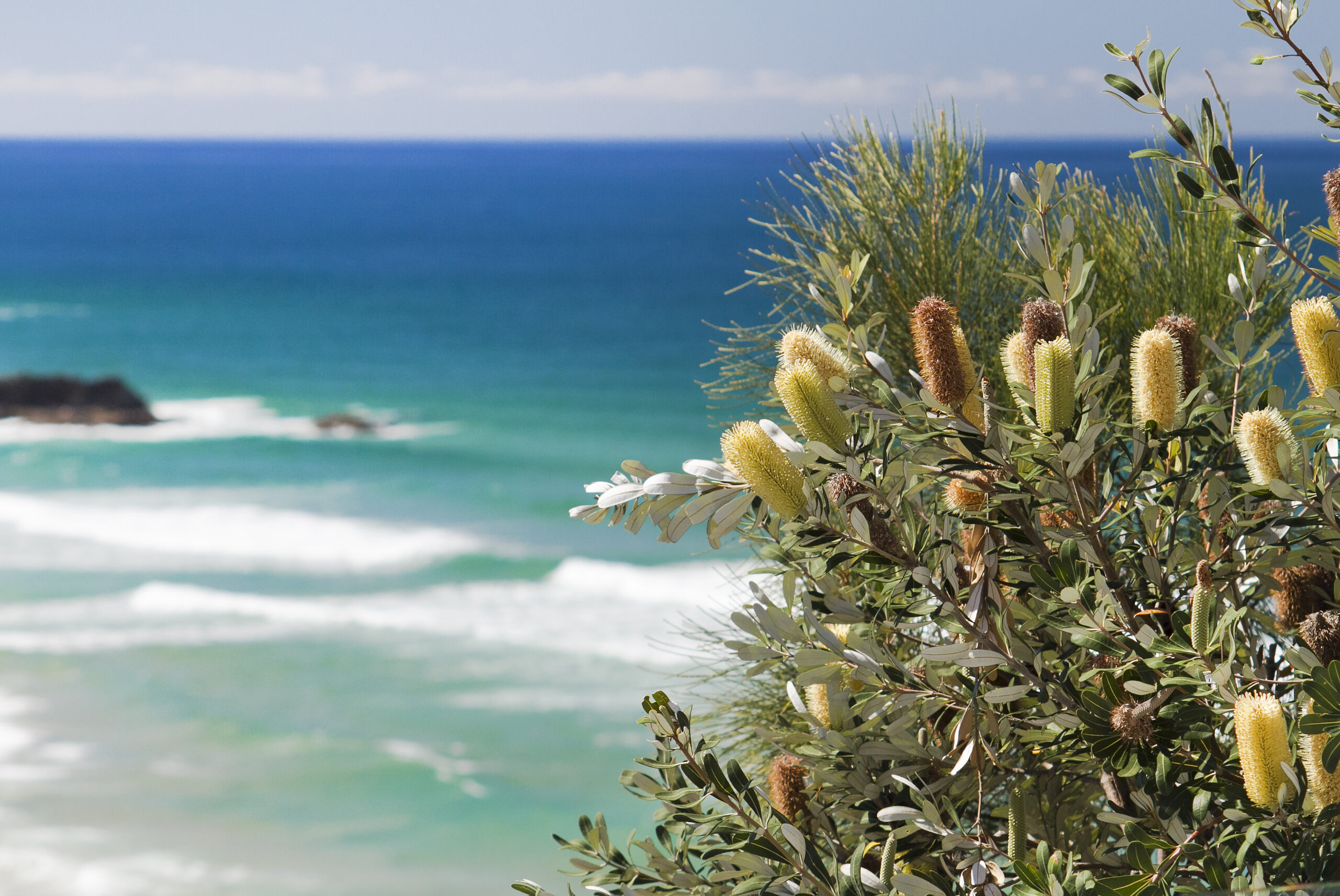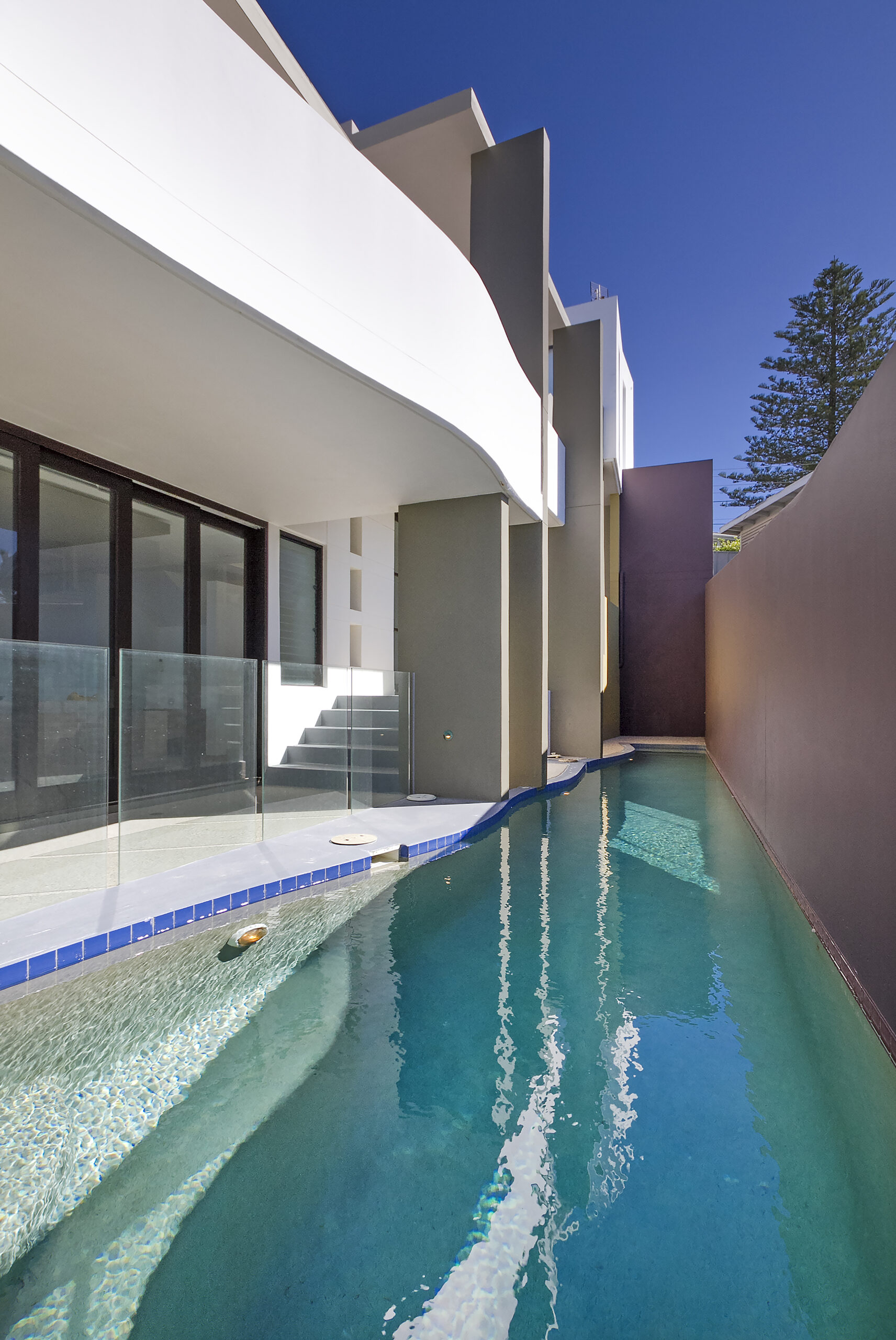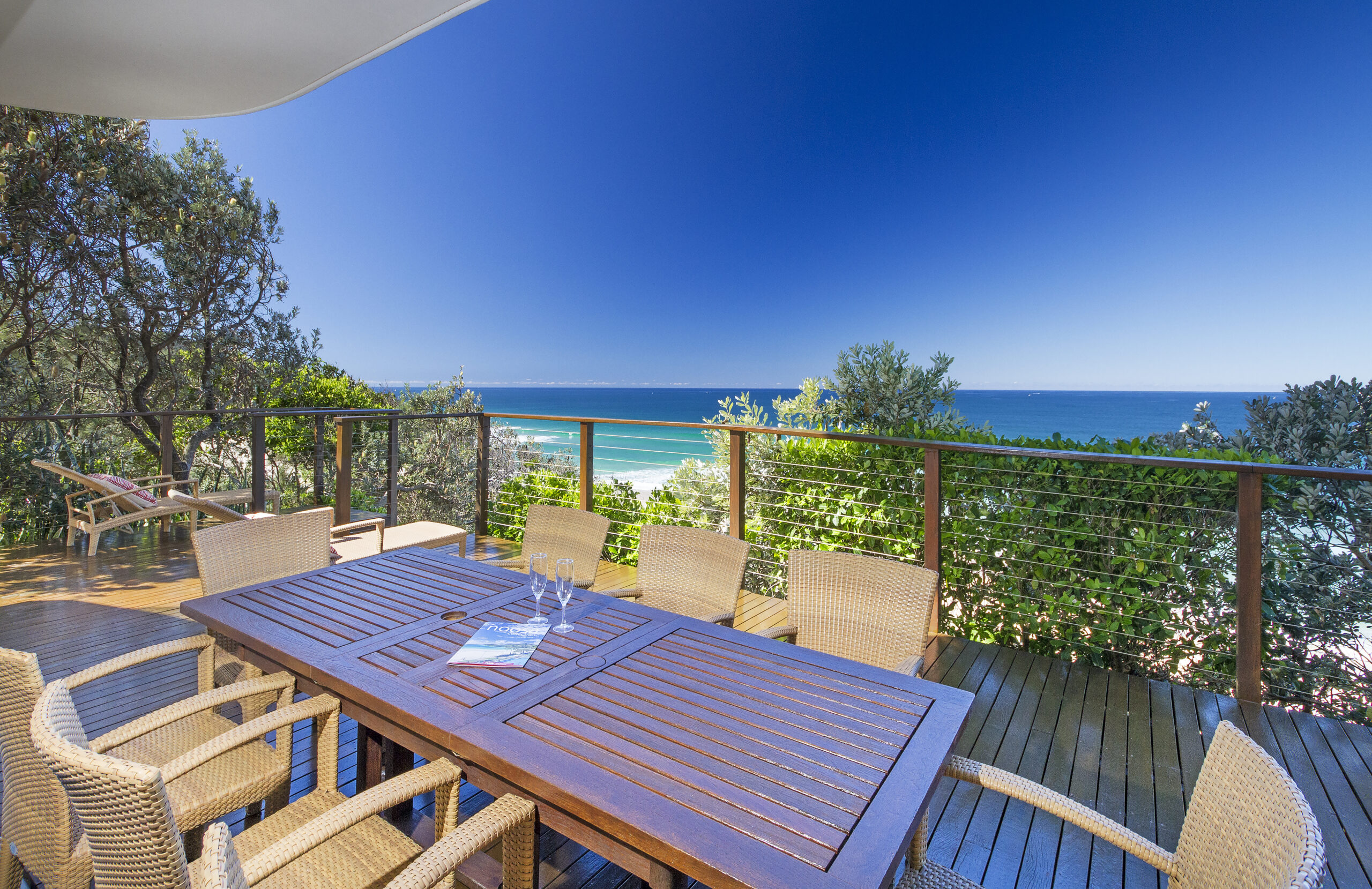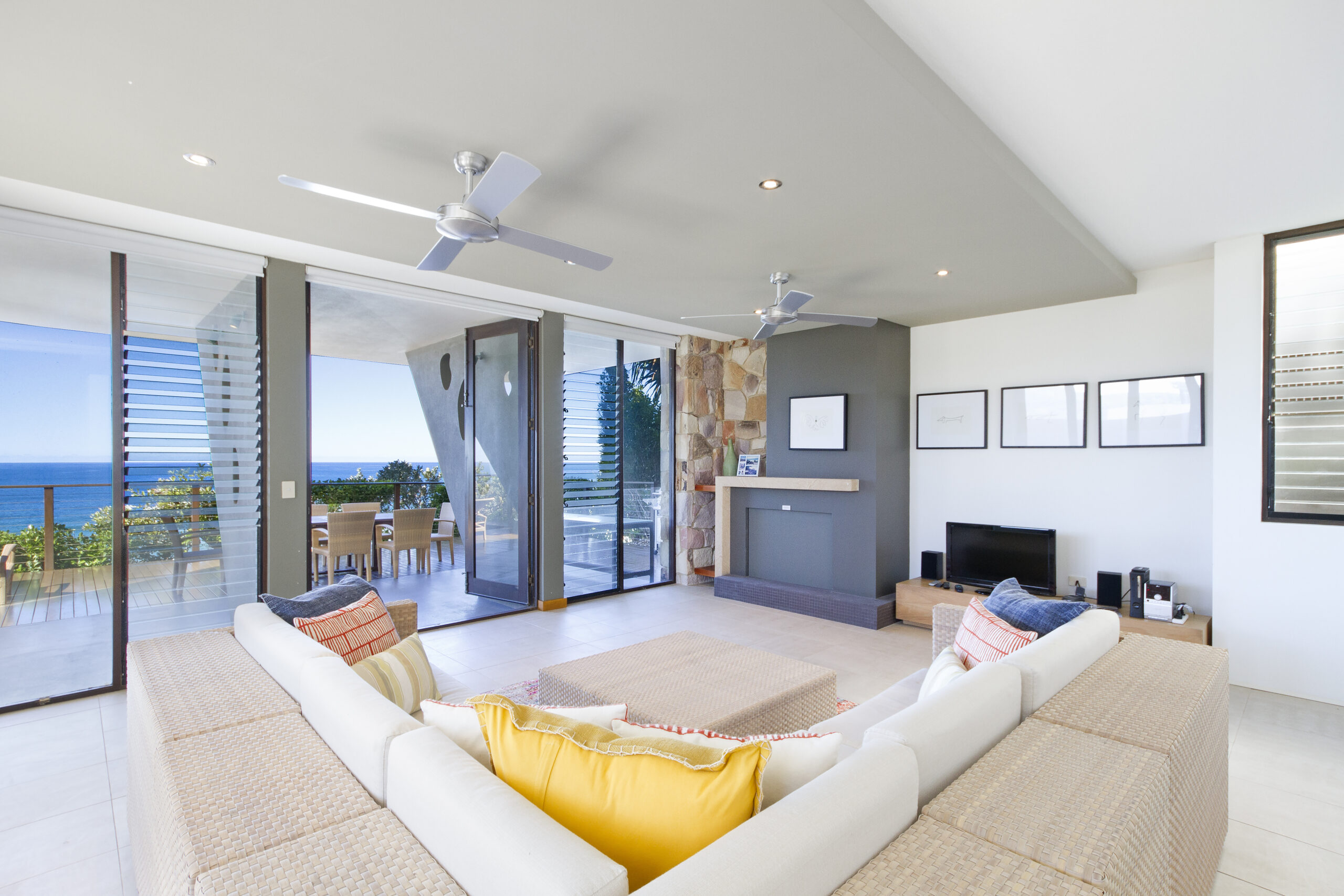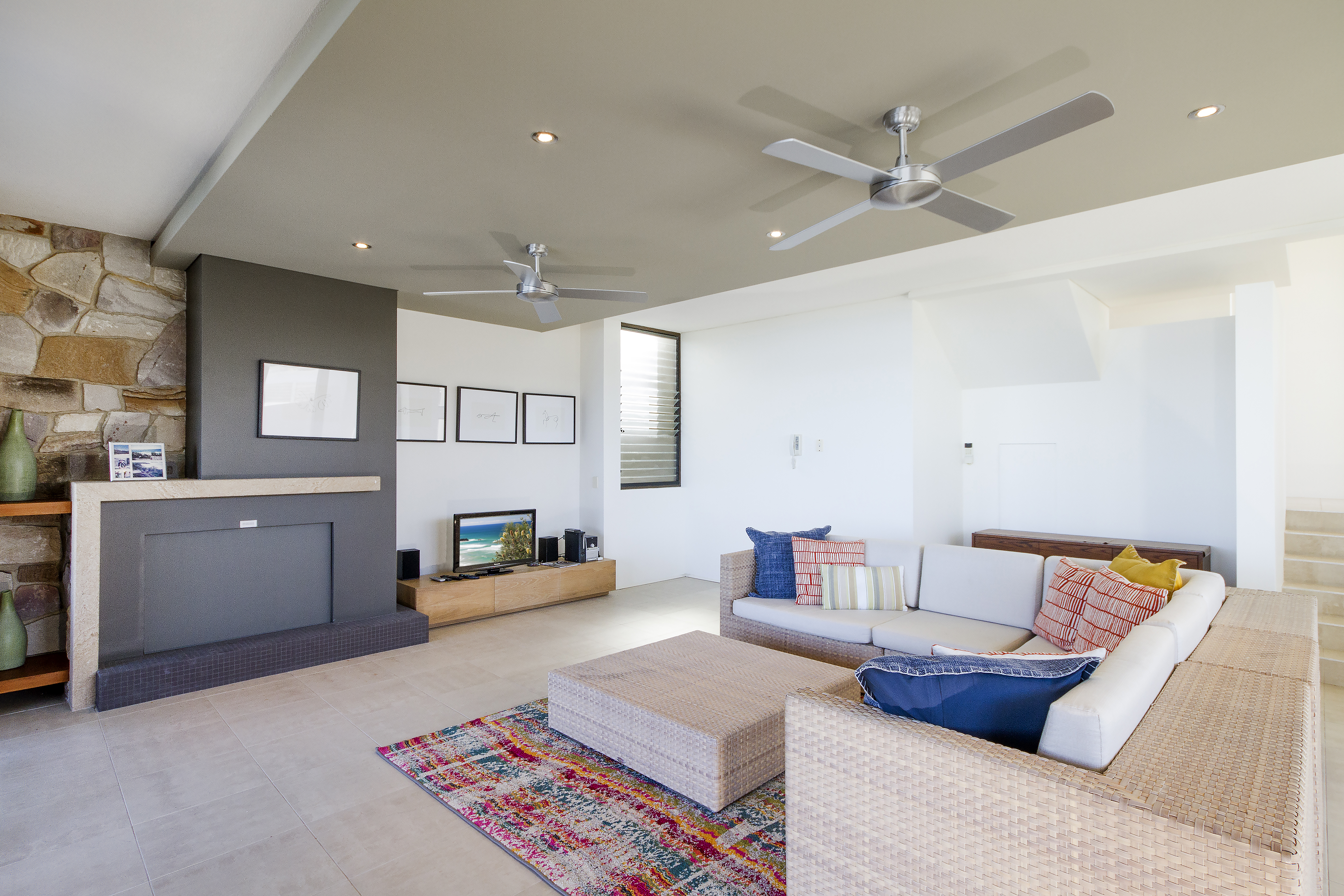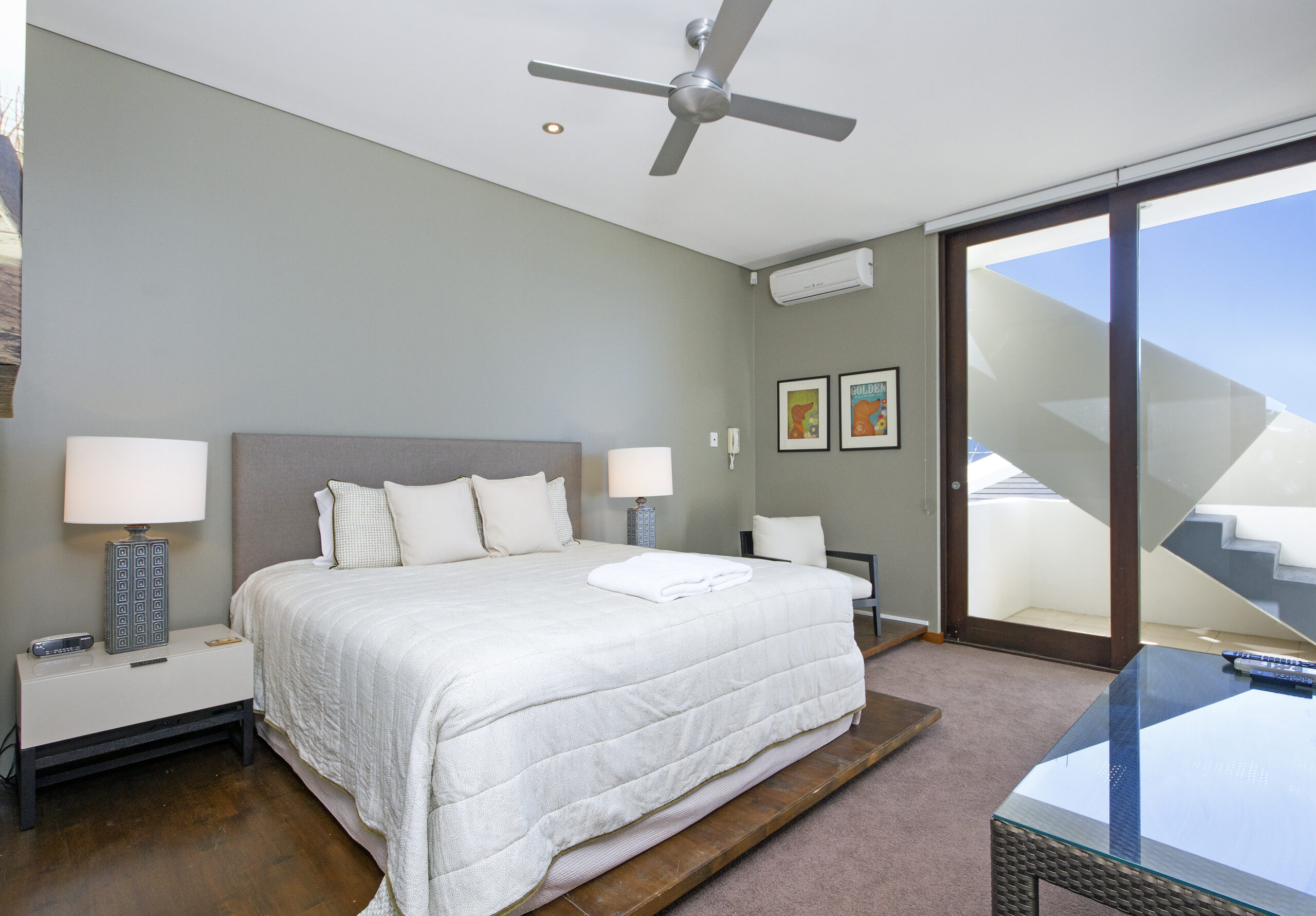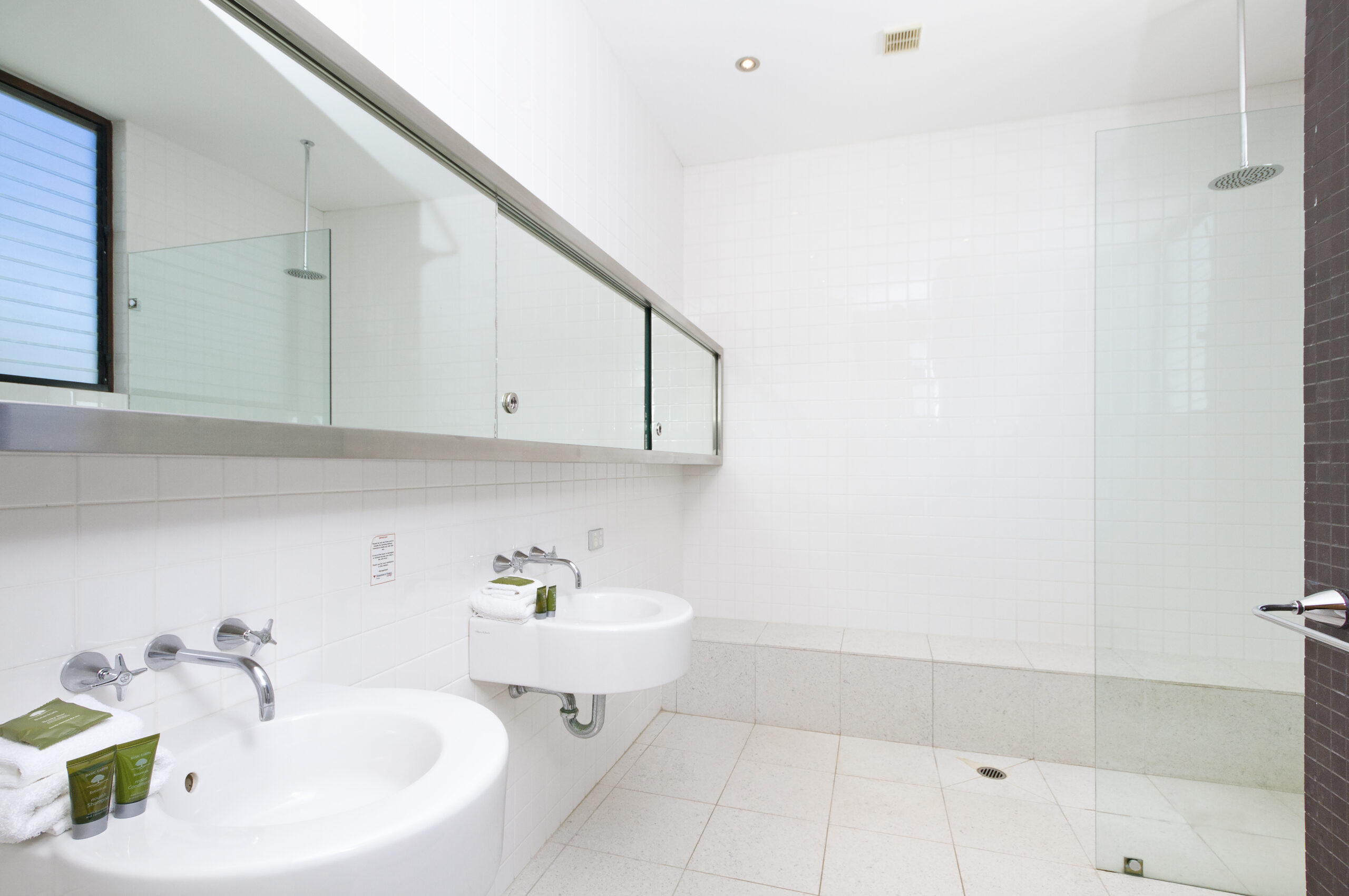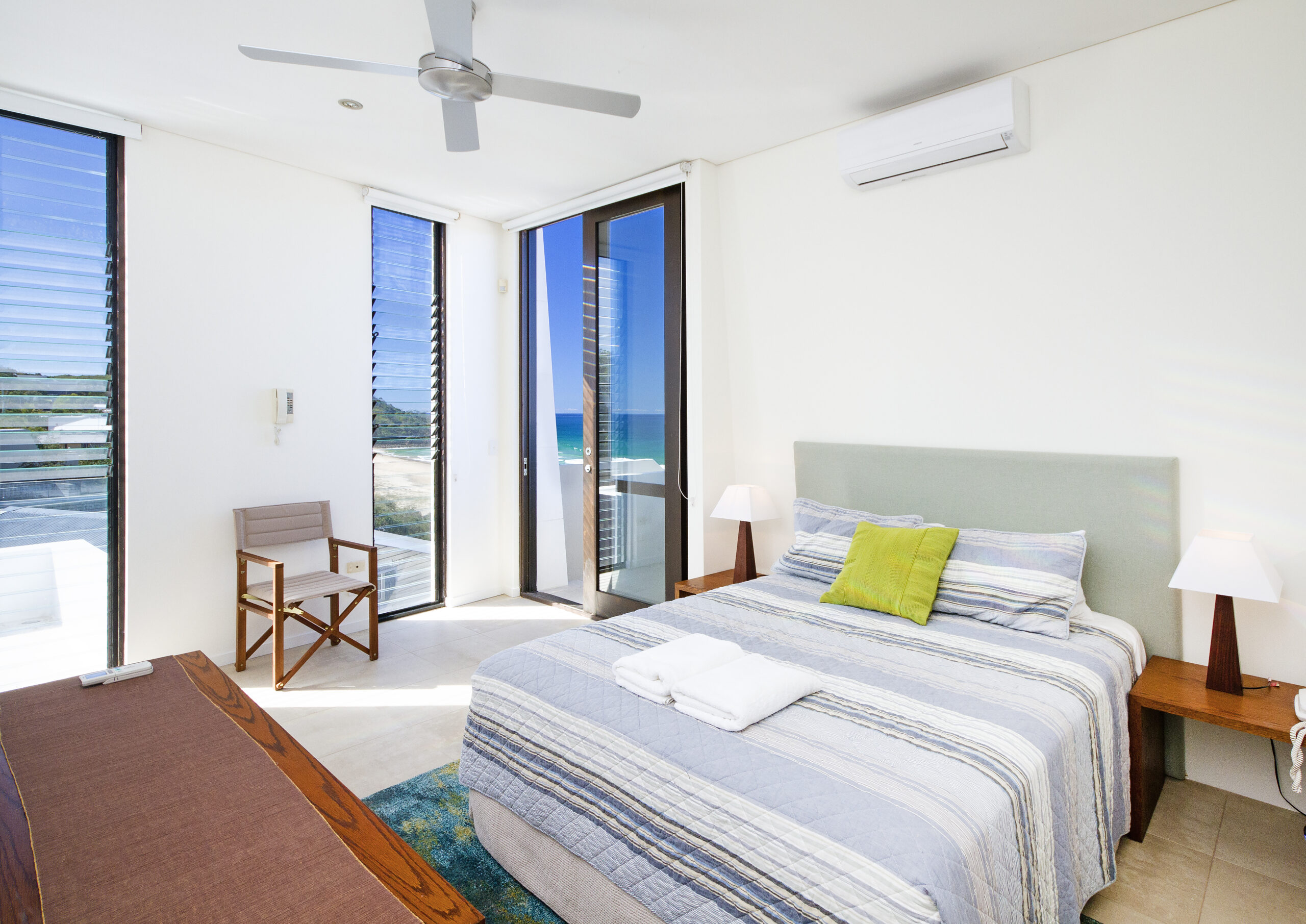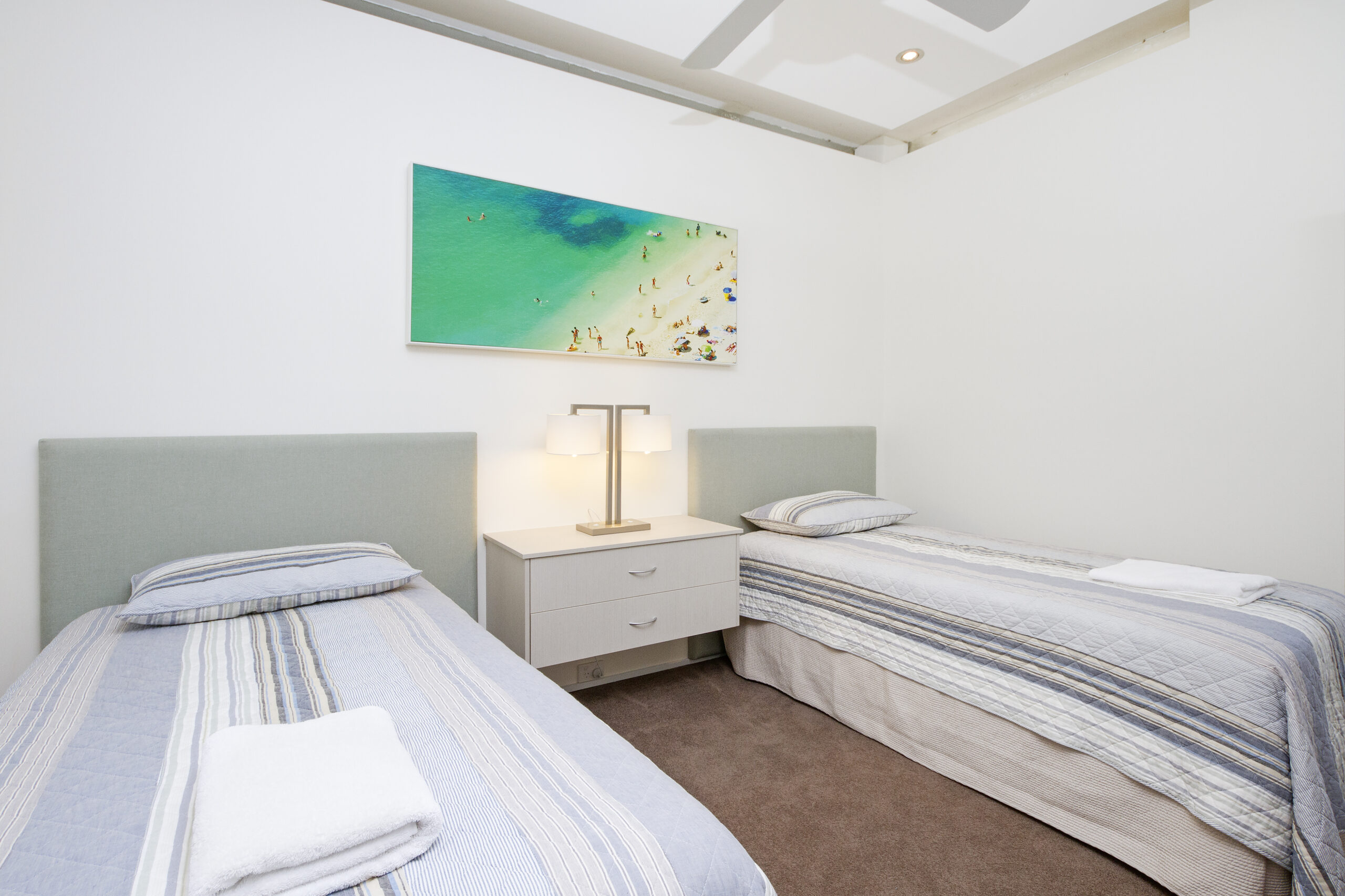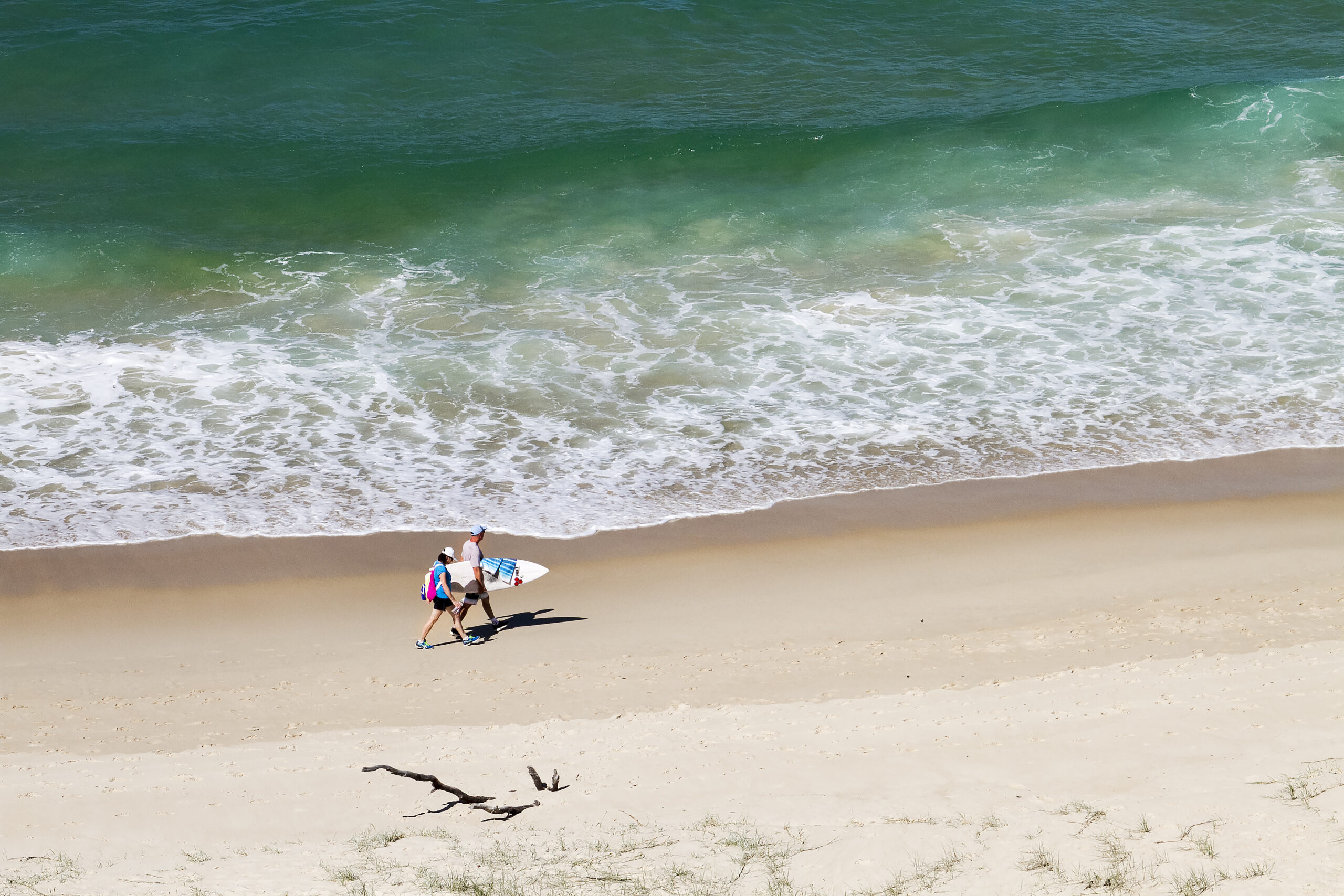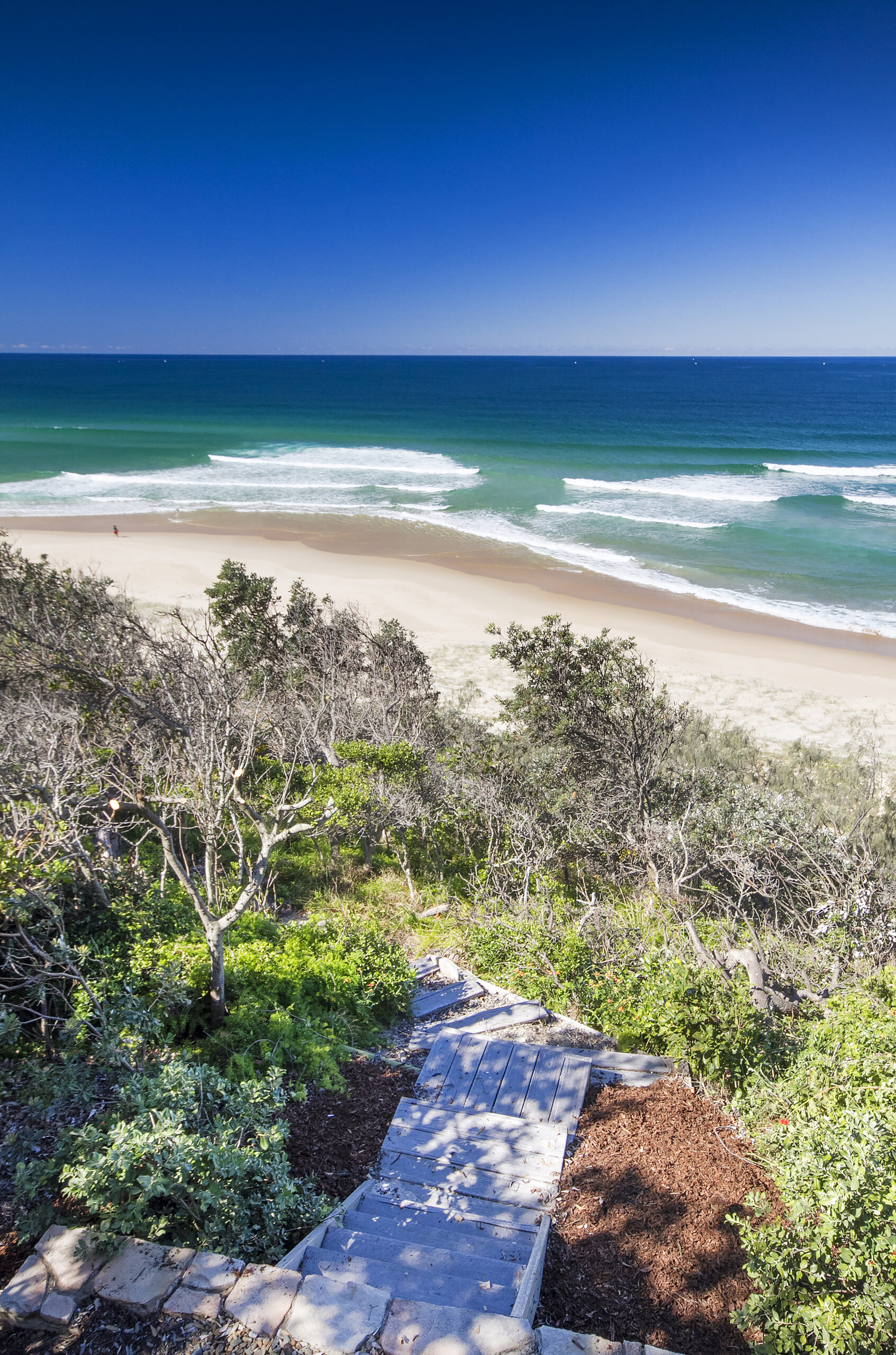 Amenities
Wi-Fi
Kitchen
Air conditioning
Ceiling Fans
Pool (Private)
Pool (Communal)
Washing Machine
Dryer
Pet-friendly (fees applies)
BBQ
Foxtel
Partially air-conditioned (master bedroom & separate flat)
Not suitable for children under 3 years of age
This property and complex is non-smoking
Weddings, functions, parties, and schoolies are not permitted
Bedrooms & Bathrooms
Bedroom 1
1x King sized bed, ensuite with stand-alone shower
Bedroom 2
Bedroom 3
1x Queen sized bed, ensuite with stand-alone shower (studio/seperate flat)
Bathroom 3
Bathroom with shower over bath
Tariffs
Low
STAY 7+ NIGHTS
save $88 P/N
26/01/2021 - 26/03/2021, 26/04/2021 - 17/09/2021, 27/01/2022 - 01/04/2022, 24/04/2022 - 16/09/2022
Mid
STAY 7+ NIGHTS
save $97 P/N
04/11/2020 - 18/12/2020, 27/03/2021 - 01/04/2021, 18/04/2021 - 25/04/2021, 11/10/2021 - 26/10/2021, 03/11/2021 - 17/12/2021, 02/10/2022 - 26/10/2022, 01/11/2022 - 16/12/2022
High
STAY 7+ NIGHTS
save $107 P/N
10/01/2021 - 25/01/2021, 02/04/2021 - 17/04/2021, 18/09/2021 - 10/10/2021, 27/10/2021 - 02/11/2021, 09/01/2022 - 26/01/2022, 02/04/2022 - 23/04/2022, 17/09/2022 - 01/10/2022, 27/10/2022 - 31/10/2022
Christmas
STAY 7+ NIGHTS
save $190 P/N
19/12/2020 - 09/01/2021, 18/12/2021 - 08/01/2022, 17/12/2022 - 31/12/2022
Season Calendar
Location